An article published in the 1945 issue of Life magazine has been unearthed and it makes for very interesting reading. It suggests that a team of experts from the US Army revealed Nazi plans to use solar power as a weapon.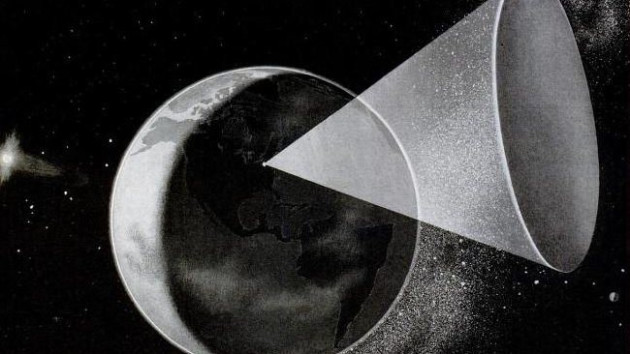 Quite simply, the Nazis were hoping to use a "sun-gun" to burn an enemy city or boil part of an ocean. ANI's present-day report reveals a few more details, indicating the Nazis very serious about the weapon - a large mirror positioned 22,236 miles above the Earth and used to direct a concentrated stream of solar power to any area on Earth.
In essence, this is as simple as using a magnifying glass to start a small fire. The plans only came to light in 1945, after the war.
It also appears the initial purpose of the mirror in space was to provide Earth with sunshine on demand, anywhere in the world... much like the Solex Agitator in James Bond's adventure, The Man with the Golden Gun (1974) and, curiously enough, again in Die Another Day (2002); this time it was called Icarus.
The Germans' version of the weapon came from a rocket scientist, Hermann Oberth, in 1923. And it was Oberth who later hit upon the military applications of the mirror; he called it the "ultimate weapon".
"My space mirror is like the hand mirrors that schoolboys use to flash circles of sunlight on the ceiling of their classroom. A sudden beam flashed on the teacher's face may bring unpleasant reactions," Oberth wrote, according to a report in Adelaide Now.
Details in Life Magazine
The "sun gun", according to the Life magazine report, would be taken into orbit in pre-assembled sections and contain a manned space station, with holes 10m in diameter for supply rockets to dock in. There would also be hydroponic gardens to provide oxygen and solar-powered generators for electricity.
The report continues: "Once in orbit, the "master rocket" for the project would unreel six cables. Spinning the rocket on its axis would extend the cables radially, allowing construction to begin."
Russian Interest
Finally, the idea of harnessing solar power to transform winters into summers struck the Russians as well. In 1999, they revealed a plan to use a mirror to reflect sunlight.