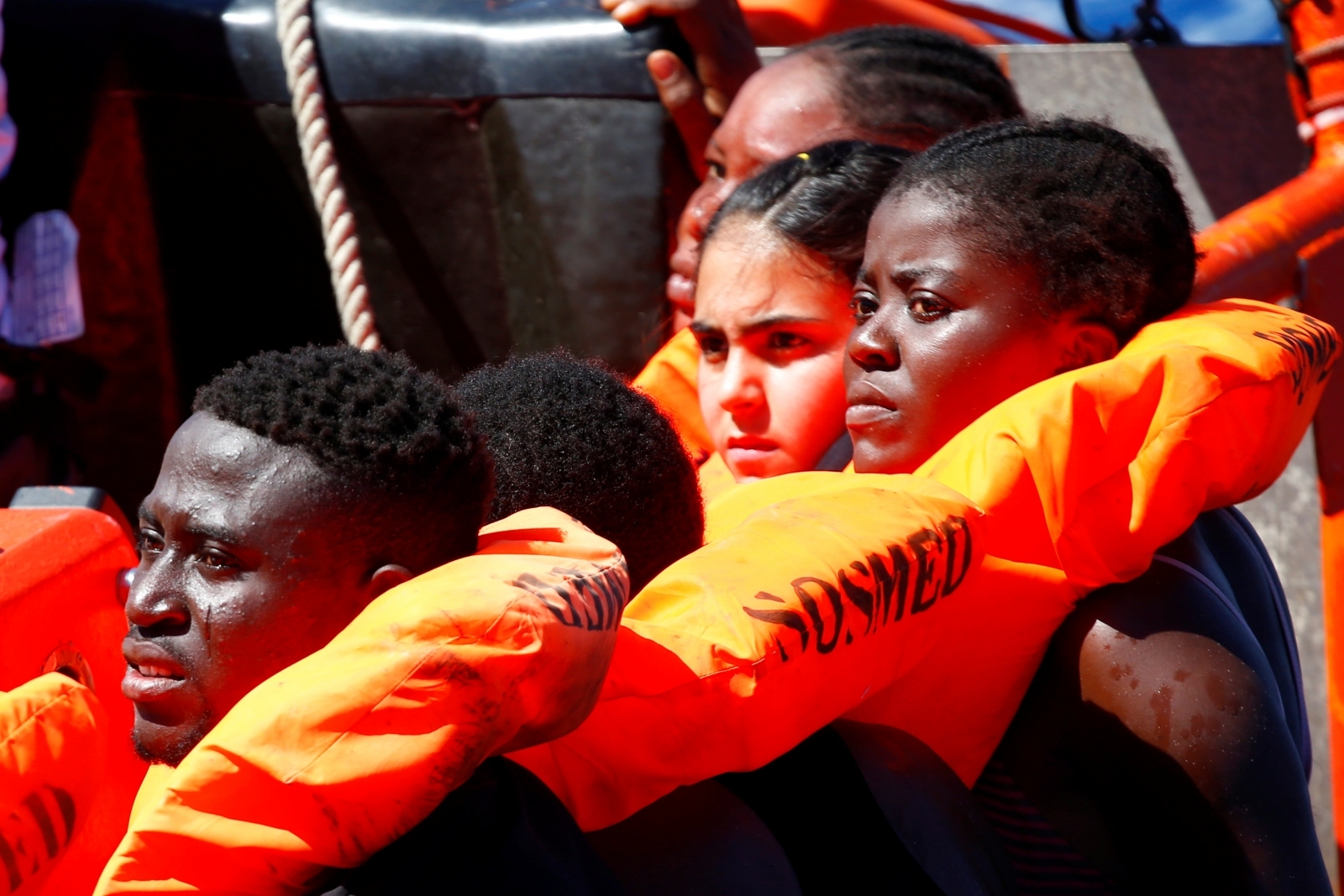 At least eight migrants drowned and nearly 90 others are missing following a shipwreck off the coast of Libya, a local official said on Thursday (21 September).
The shipwreck occurred off the coast of Sabratha, a town west of Tripoli known as a transit point for illegal migration to Europe and the last known location of the ship, the Libyan navy said.
Seddik al-Jayach, an official in Zuwara, told AFP that eight bodies were recovered and 35 migrants were rescued on Tuesday (19 September) and Wednesday (20 September).
One of the men rescued died shortly after being pulled from the sea, Libyan coast guard spokesman Ayoub Gassim told The Associated Press.
Survivors told authorities that they clung on to the sinking vessel for five days until it ran aground on a beach near Zuwara. Al-Jayach said survivors reported between 120 and 130 migrants of different African nationalities, including women and children, on the ship.
Libya has become a hub for traffickers who have exploited the chaos in the country since the 2011 uprising. The AP reported that the North African nation is divided among competing governments and parliaments, with most of the real power held by militias, many of which profit from trafficking.
According to the AFP, Libya's coastguard rescued more than 3,000 migrants hoping to cross the Mediterranean to Europe last week. Italy picked up another 2,000.
The UN migration agency said more than 130,000 migrants and refugees have arrived in Europe by sea in 2017, the AP reported. The number of migrants attempting the dangerous migration have declined by about half, but the recent rescues indicate this specific route is very much in use.