Thousands of migrants trying to reach Italy are raped, tortured and kept as slaves in detention centres across Libya, one of the gateways for African migrants who try to reach Europe, a new report has warned.
Human rights organisation Oxfam and its partners, MEDU (Doctors for Human Rights) and Borderline Sicilia, interviewed 258 migrants who reached Sicily after being kept at detention centres in the north African nation.
Most of the interviewees experienced sexual violence, were subjected to torture and degrading treatment and witnessed the murder and/or torture of a travelling companion.
Among other abuses, migrants said they had been raped, tied up, denied food and water, deprived of medical care and beaten with iron bars and sticks.
A Nigerian woman said she lost her unborn baby due to the beating and sexual violence she had been subjected to by human traffickers, who also asked her for money.
"I have scars on my head and right arm. I lost my poor little child who was in my womb due to the beatings I suffered, and my sister died from the beatings and abuse. I lost a lot of blood without receiving any kind of help," she said.
Libya 'a breeding ground for gangs'
Libya descended into chaos following waves of anti-government protests and an eventual Nato intervention that toppled the then leader Muammar Gaddafi in 2011. Since then, the country has been ravaged by militia groups that fight for the hegemony of territories and to control oil sales.
Libya has two parliaments, each with their own government, since 2014. The expanding anarchy in the nation has provided a breeding ground for the Isis terror group.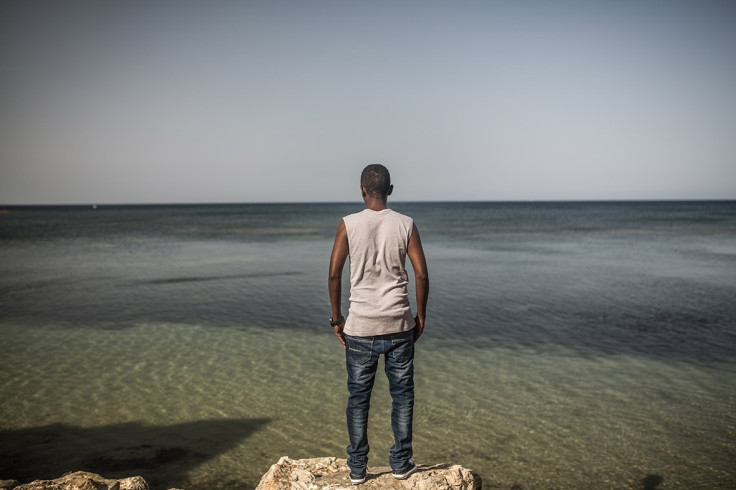 Thousands of sub-Saharan migrants who try to flee poverty and wars remain trapped in the violence-ridden country, which the report described as "a breeding ground for gangs who kidnap, enslave and extort money from migrants, and people-smugglers who force their human cargo onto unseaworthy vessels in the knowledge they may never arrive at their destination."
More than 180,000 people arrived in Italy via Libya in 2016. More than 95,000 have already arrived since the beginning of 2017.
In February, the UN-backed government in Libya and Italy reached an agreement to curb the number of people crossing the Mediterranean. As per the accord, Italy and the EU committed to providing funds and training to the Libyan Coast Guard to stop boats from reaching Italian shores.
At the time, the UN and human rights groups warned the agreement would put in danger thousands of migrants who would be kept in "inhumane conditions" at illegal detention centres in Libya.
Two months later, the International Organization for Migration (IOM) warned migrants were being sold at public slave markets in the country. The organisation said at least 20,000 migrants were held by criminal gangs in detention centres in Libya.
The Italian government also issued a Code of Conduct for NGOs, stipulating that rescue ships operated by humanitarian organisations cannot enter Libyan waters to pick up migrants and help them reach Italy.
Furthermore, boats will have to transport armed police officers in an effort to catch human smugglers.
Only three out of eight humanitarian organisations operating in the area have agreed to comply with the code of conduct, Reuters reported earlier this month.
In August, Italy sent a naval mission to help the Libyan coast guard prevent boats with migrants from reaching its shores. The ships were sent after the country approved a plan known as "Fortress Europe".
The report called on the EU to refrain from signing agreements that would prevent migrants from leaving Libya or being taken back to the country.
"Bringing them back to Libyan shores creates a vicious cycle where desperate people try repeatedly to escape abuse and death, and European forces prevent them from doing so," the report said.
"Libya continues to be a country marked by systematic human rights abuses committed by traffickers, smugglers, militias and bands of criminals. The European Union's attempt to ensure people are unable to leave Libya puts more men, women and children at risk of abuse and exploitation," it continued.