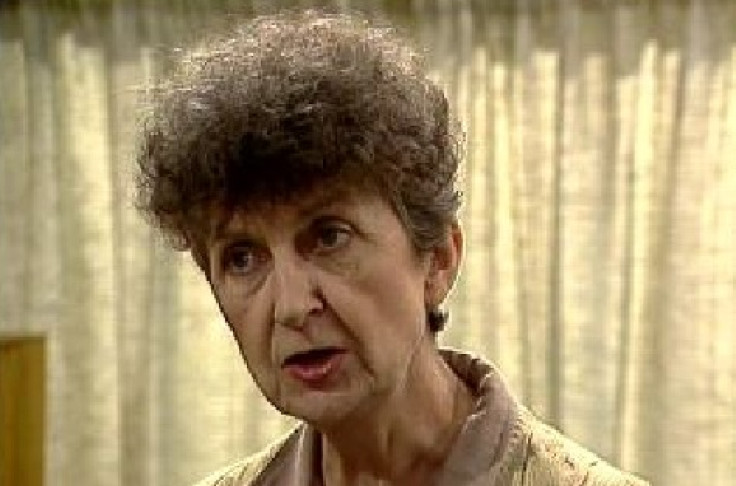 Vivean Gray – the actress who played Mrs Mangle in the hit Australian soap Neighbours – has died aged 92. She played the character Eleanor "Nell" Worthington, previous Mangel, in 292 episodes between 1986 and 1988 and was the on-screen mother of icon Joe Mangel, who was played by Mark Little.
In the Neighbours 20th anniversary book, Nell is described as being "the Ramsay Street gossip, the Queen Bee of the cul-de-sac" whose "constant interfering in the affairs of her neighbours did not always endear her to the street".
She famously butted heads with Ramsay Street royalty Madge Bishop (Anne Charleston) after marrying husband Len Mangel (John Lee) with whom she had two children, Amanda (Briony Behets) and Joe (Mark Little).
Putting her nose into other people's business put her on collision course with other characters including Charlene Robinson – who was played by Kylie Minogue – and granddaughter Jane's love interest Mike Young (a pre-Hollywood Guy Pearce).
Mangel, who lived at 32 Ramsay Street and was compared to EastEnders' Dot Cotton, was given a happy send-off by scriptwriters when she left Australia for England with her husband, John Worthington. The show referenced Mrs Mangle in 2015 when she was said to still be living in England.
Reacting to the news, journalist and LBC presenter Ian Dale tweeted: "Oh no! Mrs Mangel has died. Vivean Gray was her real name. She was 92. She was a star back in the day when 'Neighbours' was still a thing."
Before Neighbours, Gray appeared in Aussie TV series including military drama Anzacs, The Sullivans and All the Rivers Run.