Neil and Christine Hamilton are back: From Ali G to I'm a Celebrity — the couple's oddest moments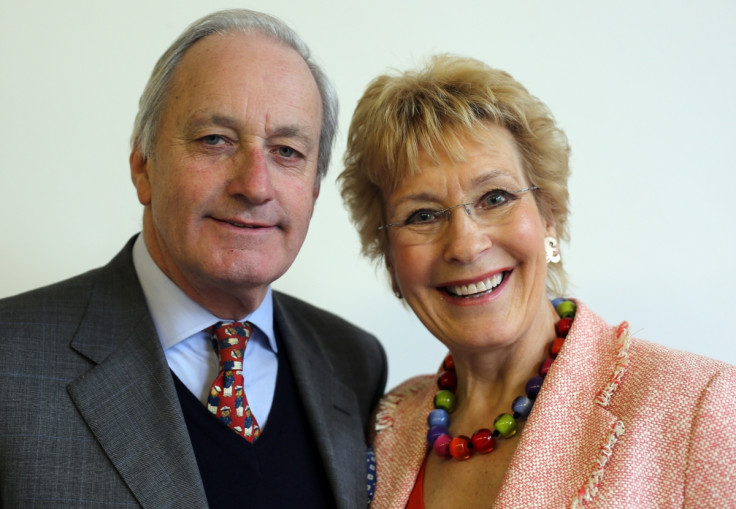 After years on the sidelines of British politics following his role in a cash-for-questions scandal, Neil Hamilton is back in action — elected as one of Ukip's first members of the Welsh assembly. The former Tory MP for Tatton, now Ukip's deputy chairman after defecting, represents the Mid & West Wales region for his new party. Lucky Mid & West Wales.
His penchant for bow ties and pocket squares gives the 67-year-old the look of an antiques dealer from daytime TV. With his wife Christine, a self-declared "battleaxe", the pair make an eccentric couple who have fallen (or risen, depending on your view of the Conservative party) from being symbolic of the prim-and-proper poshness of well-to-do rural Tories to debased reality television celebrities, writhing around the jungle floor with other creepy crawlies. Worse still: they're now in Ukip.
They love the media and the media loves them. So once again we will surely be seeing a lot of the camera-friendly Hamiltons. Here are some of their most notable moments from the last 20 years.
Neil losing his House of Commons seat in the 1997 Tatton election to the maverick former BBC war reporter Martin Bell, who stood on an anti-sleaze ticket.
(starts at 0:34)
Neil smoked 'a joint' with Ali G when appearing on the show.
"He generously offered me a 'joint'," Hamilton told the BBC in 2000. "Of course I tried it. I'm always one for new experiences, as you know. I couldn't taste anything whatsoever so I presume, quite sadly, that it was a spoof."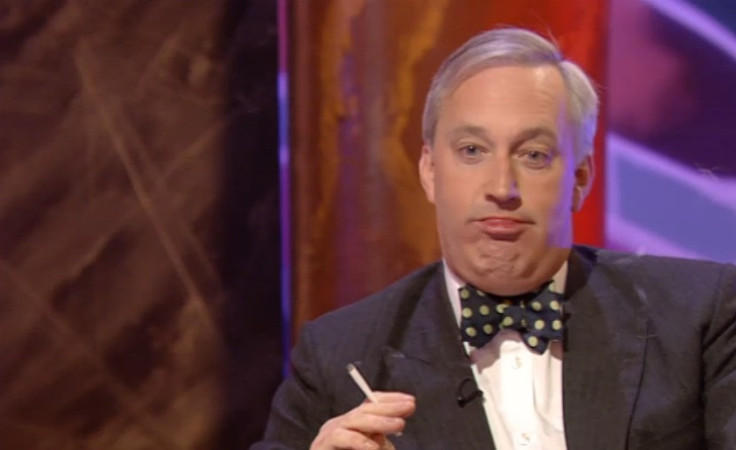 Louis Theroux is known for his films profiling the world's weirdest and wackiest, from alien hunters to extreme survivalists; perfect preparation for the Hamiltons, who he followed for a 2001 BBC documentary.
The Hamiltons won just £1,000 for their chosen charity in a celebrity edition of Who Wants To Be a Millionaire, causing Christine to burst into tears.
From a Sky News report in 2001:
In the latest drama, [Christine] burst into noisy sobs as the couple failed to get cash for questions as they filmed the programme, due to be screened on Boxing Day.

They were stumped by an £8,000 question: "Who won a best supporting actress award for her role in the film The Accidental Tourist?"

They had no idea the answer was Geena Davis and had to leave with just £1,000 for their chosen charity, The Children's Wish Foundation, after using up all three of their life lines on previous questions.

Mrs Hamilton reportedly calmed her nerves before the show with a glass of chardonnay.
In 2002, Christine went on I'm a Celebrity... Get Me Out Of Here where she argued with the boxer Nigel Benn and came third. She cried again when she was voted out.
For the 2006 World Cup, the Hamiltons made their own England song and music video, which has to be seen and heard to be believed. England didn't win.
If all that wasn't pantomime enough, they ended up doing actual pantomimes.
And here Neil is talking about Ukip's embarrassing candidates. He's an expert, after all.
Now they're back — and already making gaffes.
© Copyright IBTimes 2023. All rights reserved.