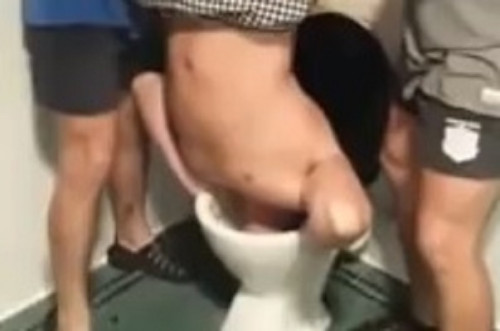 Neknomination is an online drinking game that has become hugely popular over the last few weeks, in Ireland. What was originally intended as a harmless, fun activity later turned extreme with dangerous results and even causing deaths.
The game originated in Australia and gained momentum after a Facebook page entitled The Best Neknominate Videos went viral, according to The Telegraph.
The Neknomination page encouraged Facebook users to take part in the game and had attracted more than 10,000 'likes' since it was set up a week ago, reports The Guardian.
Neknomination works like this: One person drinks a pint of alcohol before nominating another to do the same within a timeframe of 24 hours. Most people who participate in the game, make a video of themselves carrying it out and post it on Facebook or Twitter, as per The Irish Independent.
The concept of the game has been described as: "Neck your drink. Nominate another. Don't break the chain, don't be a d***. The social drinking game for social media! #neknominate. Drink Responsible".
"Some try to take Neknomination to extremes, downing disgusting cocktails or aiming to be ever-more flamboyant or outrageous, sometimes with dangerous results," states the report.
President of the Union of Students in Ireland Joe O'Connor said, "I know from my own Facebook feed how quickly the game has taken off. Last week most people hadn't heard of it and now videos of 'neknominations' are all over the internet."
As per the students' union, the Irish abroad taking part in the game and nominating their friends back home was a noticeable trend. "The trend has become really popular among those who've emigrated," Mr O'Connor added. "I suppose many people get a kick out of seeing their friends back home, some of whom they might not have seen in a while, take part."
Following complaints from the family of Jonny Byrne, the game's Facebook page has now been taken down. Byrne was a 19-year-old from Co Carlow in Ireland, who died after jumping into a river on Saturday. He was reportedly performing a stunt while playing Neknomination.
According to a BBC report, a spokesperson involved in creating the page said: "We made the decision a few nights ago to no longer continue to run the page the way it was originally set up. All videos have been removed and we'd like to continue as a Neknomination awareness page, highlighting the dangers surrounding the game."