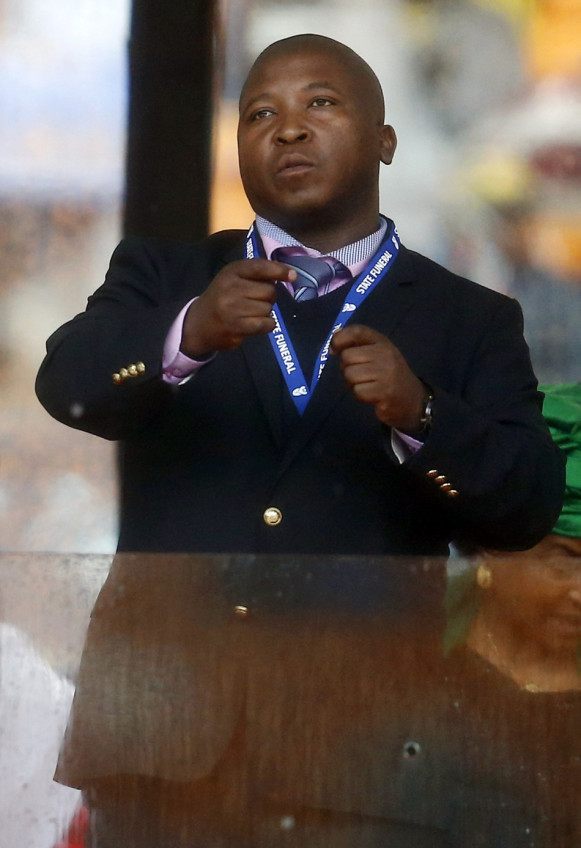 The sign-language interpreter who caused a torrent of criticism at the Nelson Mandela memorial service, identified as Thamsanqa Jantjie, has defended his the debacle he wrought in front of a gobal TV audience of millions.
According to the South African media, Jantjie claimed he had a schizophrenic episode and "started hearing voices" and hallucinating as stood beside world leaders, including US President Barack Obama.
"There was nothing I could do. I was alone in a very dangerous situation," Jantjie told Johannesburg's Star newspaper.
"I tried to control myself and not show the world what was going on. I am very sorry. It's the situation I found myself in."
But in a subsequent radio interview, he said he was happy with his performance.
"I've interpreted in many big events," he told Talk Radio 702. "I think I've been a champion of sign language."
Reports also suggest that Jantjie, who was identified from his Facebook profile picture, had provided his unorthodox brand of interpretation at several previous high-profile events.
Footage has emerged showing the same man standing next to President Zuma, gesticulating his speech in 'sign language' at an African National Congress event last year.
Many complaints have been lodged against Jantjie by deaf groups in relation to previous events, but were ignored.
Wilma Newhoudt-Druchen, Vice-Chairperson of the Deaf Federation and a member of the South African Parliament, reportedly said the federation had filed an official complaint against this man last year when he was 'interpreting' a speech by President Jacob Zuma.
She said that the party did not respond. "When a deaf person complains, nobody listens," she told City Press, a South African weekly newspaper.
'Zero per cent accuracy'
During Mandela's memorial, Jantjie flapped his hands in empty gesticulations as he feigned sign language interpretation of the world leaders' addresses.
"He was basically gesturing. He didn't follow any of the grammatical rules and structure of the language. He just invented his signs as he went along. There was zero per cent accuracy", Delphin Hlungwane, an official South African sign language interpreter at DeafSA, told the Mirror.
"He couldn't even get the basics right. He couldn't even say thank you", she added.
As well as being embarrassing, the incident could have posed a security risk as the South African government claimed to have no knowledge of the man, who stood just yards from world leaders during the ceremony.
US Secret Service spokesman Ed Donovan reportedly told AP that agreed-upon security measures between the U.S. Secret Service and South African government security officials were in place during the service.
"Program items such as stage participants or sign-language interpreters were the responsibility of the host organizing committee," Mr. Donovan added.
'We don't know this man'
The ruling African National Congress reportedly said that they do not know the man even though he was wearing an official accreditation badge.
"I don't know this guy. He doesn't work for the ANC. It was a government event", said spokesman Jackson Mthembu.
Meanwhile, the government issued its own official statement saying that it is "looking into this matter but has not been able to conclude this inquiry due to the demanding schedule of organizing events related to the state funeral."