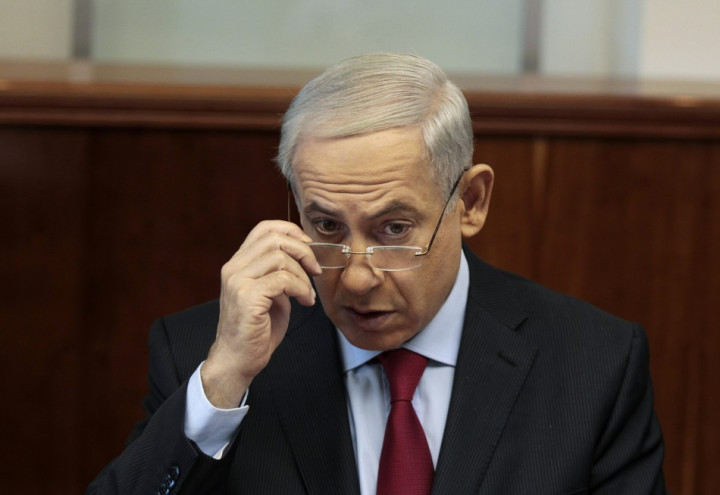 Israeli Prime Minister Benjamin Netanyahu is heading to the US and is likely to give President Barack Obama an intelligence report on the latest advances in Iran's nuclear programme.
Netanyahu has left Israel on a three-day US visit following the historic telephone conversation between Obama and his Iranian counterpart Hassan Rohani.
Israel remains sceptical of Tehran's claims over its nuclear activities, although the moderate tone struck by Rohani during diplomatic efforts has been widely, if cautiously, welcomed.
Netanyahu will meet Obama on Monday and address the UN General Assembly a day later. Ahead of his trip he has directed all Israeli officials not to comment on Rohani's telephone talk with the US president.
"I am going there to represent the interests of the people of Israel, our readiness to defend ourselves and our hope for peace. I will say the truth. In the face of the sweet talk and the smiles one needs to tell the truth. Only the truth, today, is vital to the security of the world, and of course essential to the security of our country," Netanyahu told reporters before leaving for New York.
Meanwhile, a report suggests Netanyahu will give Obama an intelligence dossier that suggests Iran is stepping up its nuclear programme despite its claims to the contrary.
According to the Sunday Times, the Israeli leader will tell Obama that Tehran has enough enriched uranium to produce a nuclear weapon.
"Iran has been making considerable progress with its nuclear programme since June, when Rohani was elected," said a source cited in the Sunday Times.
Netanyahu will be the last leader to address the UN this year. During the 2012 General Assembly, Netanyahu famously portrayed Iran's nuclear programme in a cartoon describing Tehran as being close to producing a nuclear bomb.