Netflix could swipe Cloverfield sequel from Paramount Pictures
Much-delayed and currently-untitled sequel was once called God Particle and may be called Cloverfield Station.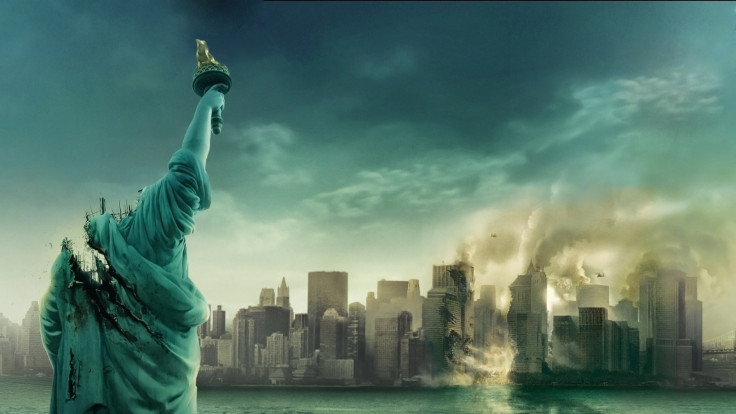 Netflix is reportedly in talks to acquire untitled Cloverfield sequel – once called God Particle – from Paramount Pictures, with just three months until the anticipated sci-fi film's previously announced release date.
God Particle was revealed to be a new entry in the Cloverfield anthology series last year, and has been expected to have the same kind of short, sharp marketing campaign that helped 2008's Cloverfield and 2016's 10 Cloverfield Lane make an impact.
According to The Hollywood Reporter, the streaming service is in talks to pick up the film, just as it did with the for international distribution rights to Alex Garland's upcoming sci-fi Annihilation late last year.
Spearheading the move to dish out Paramount films is studio chairman Jim Gianopulos, according to THR's sources.
"He sat down and looked at what is theatrical, what is not in this day and age," one source said.
Annihilation's move to Netflix is believed to have stemmed from reactions at test screenings and disagreements over the film's potential mass appeal. It's not clear if similar reasons are behind the talks regarding God Particle, which may be titled Cloverfield Station upon its eventual release.
The Cloverfield series has been an unconventional, but profitable one for Paramount. All three films are genre pics made on much smaller budgets than most blockbusters.
City-destroying monster movie Cloverfield made $171m (£121m) worldwide from a budget of $25m and very little marketing, while claustrophobic thriller 10 Cloverfield Lane made $110m from an even smaller budget.
God Particle/Cloverfield Station/Cloverfield 3 has a bigger budget, reported to be in the $40m range, and has a bigger cast to boot.
It stars Daniel Bruhl, Elizabeth Debicki, Chris O'Dowd, David Oyelowo, Gugu Mbatha-Raw and Ziyi Zhang. The film was shot over the summer of 2016 ahead of an initial release in February 2017. That was pushed back to October, then February 2018, and now April.
No trailer, poster or still has been released from the film, but there has been a synopsis. "After a scientific experiment aboard the space station involving a particle accelerator has unexpected results, the astronauts find themselves isolated," it reads.
"Following their horrible discovery, the space station crew must fight for survival."
Last week, however, the film's viral marketing campaign began, setting up the expected release of a trailer in the coming weeks.
As of now, the film is still set for release in April.