Although the iPhone 6s will undoubtedly take centre stage at Apple's media event in September, the Apple TV is finally about to get the major update it has been waiting for. The new model will run iOS 9, use Siri, have a new remote, and its own App Store.
Expected to take place on 9 September, the event will mark the first time the Apple TV has been updated in more than three years, and the first major design change since 2010. The new Apple TV was meant to arrive at Apple's WWDC event in June, but was delayed until now. Thanks to a plentiful supply of gossip and leaks from the rumour mills, here is everything we know so far about the 2015 Apple TV.
2015 Apple TV: Design
There isn't much even Apple can do to spruce up such a small set-top box, but the new Apple TV is expected to undergo a few cosmetic changes. The 2015 model will, according to a report by the ever-reliable 9to5Mac, be shorter but slightly wider than the current model. A mostly plastic body is likely to remain, given Wi-Fi and Bluetooth signals pass through it more easily than Apple's favoured aluminium. Photos of the new Apple TV are yet to leak, but here we have included 3D renders of what it might look like, alongside the rumoured new remote.
2015 Apple TV: New remote with a touch screen
A new, larger remote is widely expected to be announced alongside the updated Apple TV. It will have a touchscreen as well as physical buttons which are more tactile (meaning they click further) than those on the current remote. It will have both Bluetooth and infrared, with the former used to control the new Apple TV and the latter possibly used for backwards compatibility with older hardware, such as televisions and cable or satellite TV equipment.
Files found buried in OS X El Capitan make references to the new remote and how the Apple TV will be controlled by gestures on a touchscreen – hardly a surprise if it is running a version of iOS. Force Touch, already used in the MacBook and Apple Watch, is also tipped to be included in the new remote. A small speaker said to be hidden inside the remote could add an extra level to gaming with the new Apple TV.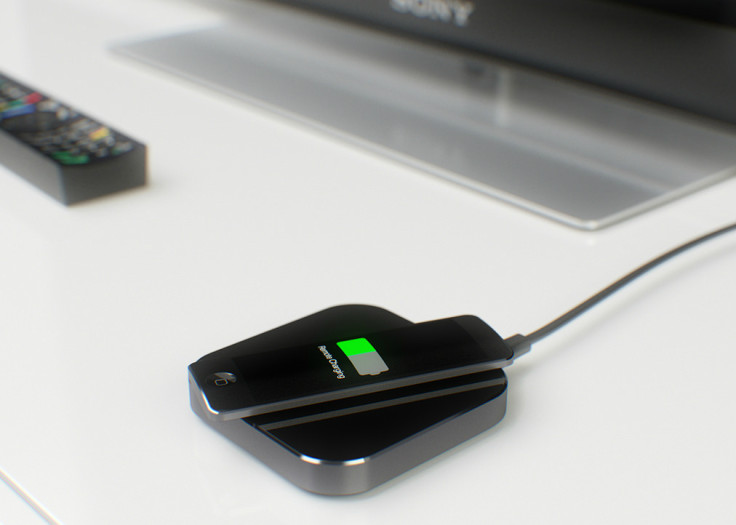 2015 Apple TV: iOS 9 with Siri and App Store
That new remote is said to contain a microphone, which will be used to speak to Siri as a quick way to search for content like music, films and TV. Voice search is already used by the Amazon Kindle Fire TV and TV Stick, the concept of speaking to our televisions isn't new. But this could be a sign of deeper integration between the new Apple TV and other iOS products. Siri could be used to call up content stored on your iPhone, iPad or Mac.
A more complete search system is also expected to bring up results from iTunes, Netflix, the user's personal film collection, and elsewhere without searching each app separately. Finally, the microphone could be used for taking phone calls through your television if your phone is out of reach.
Using a modified version of iOS 9, which will launch with the iPhone 6s, the Apple TV can finally tap into the App Store. We fully expect developers to take advantage of this, offering a whole new catalogue of applications to run on your television. Combined with the new controller, gaming through Apple TV could also become a new revenue stream for Apple and third-party developers.
Other apps are likely to come in the form of channels of on-demand content from film and TV producers, plus news, sports and documentary channels, although all are likely to charge on a one-off basis per programme, or with subscription plans like Netflix. Apple's grand plan of offering a TV subscription service to replace cable and satellite is still some way off for now, with 9to5Mac doubting we'll see anything like this until "at least" 2016.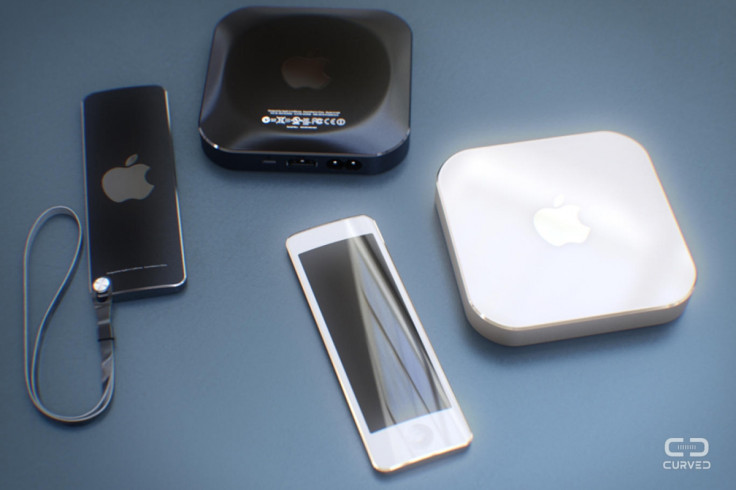 2015 Apple TV: Price and release date
Recently falling from £99 to £59, the current Apple TV is likely to be discontinued. The new model will hopefully come in at the same pre-clearance price of £99, although given the new features we wouldn't be surprised if there is a small increase to around £149. In return, the extra set of features and software will come with more storage (possibly up to 32GB, much more than the 8GB currently offered), and a faster processor, such as the A8 from the iPhone 6.
If the new Apple TV is announced on 9 September as expected, then it should be available to buy immediately, or around a week later.