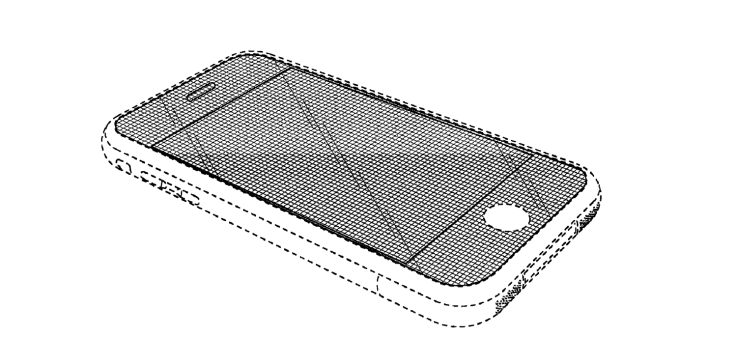 The iconic design of the original iPhone is invalid – at least according to the US Patent and Trademark Office (USPTO) which issued a ruling saying the patent was invalid in relation to the ongoing (and seemingly never-ending) litigation battle with Samsung.
While the ruling by the USPTO is non-final, considering it has taken more than two years to issue its verdict on the reexamination of US Design Patent No. 618,677, it is safe to assume the ruling won't be changed, something which patent expert Florian Mueller agrees with: "While technically non-final, the odds are long against Apple getting this patent upheld."
The request to reexamine the patent, granted in June 2010, was filed anonymously in mid-2013 but it is widely thought that Samsung was behind the request. The patent in question refers to the design of the original iPhone launched in 2007 and rejected by the USPTO because Apple failed to disclose it in earlier patent filings and, as Mueller points out, "as a result, certain prior art is eligible now, and against the background of that additional prior art, the USPTO believes the patent shouldn't have been granted".
The prior art referred to includes patents from LG, Sharp and even Samsung itself – as well as two prior patents by Apple. Mueller says the decision by USPTO calls "into question the legitimacy of Apple's intent to collect" damages from Samsung, damages which Mueller adds have been considered outsized by 27 U.S. law professors as well as several of Apple's most significant Silicon Valley neighbours including Google, Facebook, and HP.
The patent was used by Apple in its lawsuit against Samsung in California which has been running since early 2011. In August 2012 a jury returned a verdict overwhelmingly in favour of Apple, ordering Samsung to pay $1bn (£640m) in damages however Samsung has managed to get that figure down to around $550m and may still take the case to the Supreme Court as it seeks to have the damages reduced by a further $400m.
With the USPTO ruling invalidating the iPhone patent on which Apple relied, Samsung's case seems to have been significantly strengthened.