A new ceasefire to allow civilians to escape Aleppo started late on Wednesday (14 December) with the first evacuations due to take place early on Thursday, opposition fighters have said.
The new truce was reportedly brokered by Russian President Vladimir Putin and his Turkish counterpart, Racep Tayyip Erdogan, in a phone call and involves the reciprocal evacuation of two villages, Foua and Kefraya, currently besieged by rebels in Idlib province.
The deal comes hours after another ceasefire collapsed with around 50,000 civilians still trapped in the city. The United Nations says the bombardment of Aleppo is probably a war crime.
Around 15,000 people will be free to leave the villages if the ceasefire holds. In return, civilians in Aleppo will be transported to rebel-held areas in the north of the country.
Civilians in Aleppo have posted heart-rending messages to the world, expecting to die when forces loyal to the Syrian regime enter their areas. Shi'ite militias loyal to President Bashar al-Assad are reported to have killed at least 82 civilians in cold blood, including women and children.
Assad has denounced the ceasefire, saying it was designed to "keep the terrorists and save them", Sky News reported.
As reported by Reuters, UN High Commissioner for Human Rights, Zeid Ra'ad al Hussein, said: "While the reasons for the breakdown in the ceasefire are disputed, the resumption of extremely heavy bombardment by the Syrian government forces and their allies on an area packed with civilians is almost certainly a violation of international law and most likely constitutes war crimes."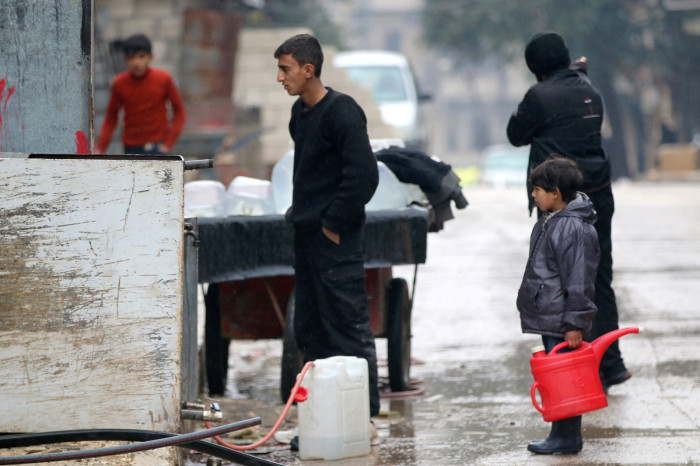 Hundreds of thousands have died in Syria's five-year conflict between forces loyal to Assad and rebels, as well as jihadists including those from Isis. The regime appeared to be losing until Russia entered the war and the regime has also been backed by other Shi'ites including Iran and the Lebanese Hezbollah. The rebels, backed by the US and Gulf States, still control much of the country.