At the al-Kasnzan refugee camp outside Baghdad, Ahmed Shallal from Anbar province is preparing to return home 18 long months after he was forced to flee the Islamic State (Isis).
The 55-year-old grandfather stands outside the ramshackle cluster of tents he and the 20 members of his extended family have called home since they left Khalidiya Island, outside Ramadi.
On the edge of Kasnzan, the makeshift structures are propped up with wooden sticks, while UN sheets keep out the rain. Above the tents, a spider's web of low-hanging electricity cables supply power to hundreds of generators.
Beyond the camp limits lies a hinterland of dusty scrub, where plastic bags and other rubbish blows listlessly in the weak breeze.
Shallal expects there to be some small delay before the family sets out. Permissions for the myriad checkpoints they will have to negotiate as they return to war-torn Anbar have to be secured.
"Our home is liberated now. We will go back, God willing," Shallal said.
Over 35,000 refugees from Nineveh, Anbar and Saledin provinces moved to Kasnzan after IS took swathes of northern Iraq during 2014 and 2015. Iraqi forces now control much of the territory that was seized and in recent months, hundreds of families have returned home. .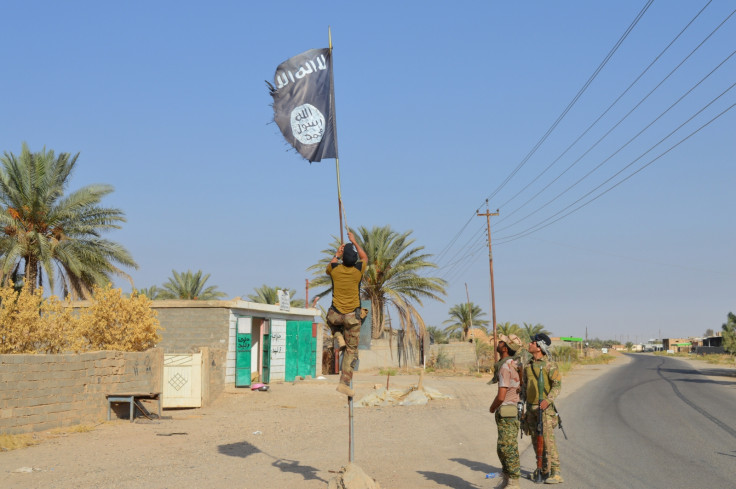 But thousands remain stuck in displacement camps across Iraq, unable to go home for fear of retribution. In Iraq's deeply tribal provinces of Anbar and Saledin the displaced, even if they fled IS, can expect to be accused of aiding and abetting the militant group if the clan they belong to did not rise up against them.
For four months, before he left his home, Shallal fought a bitter war against IS and its supporters in Anbar. It is one he sees in entirely tribal terms.
"It was very hard fighting against Daesh," he explained, using the group's Arabic acronym. "Only 10% of the fighters were from Daesh and 90% of them were Iraqis. Most of them are from tribes."
He explained that the tribes armed by IS had the upper hand and were better equipped. "Their weapons came from outside of the country. When we fought them we had no weapons and then for months we had a horrible war against them," he said.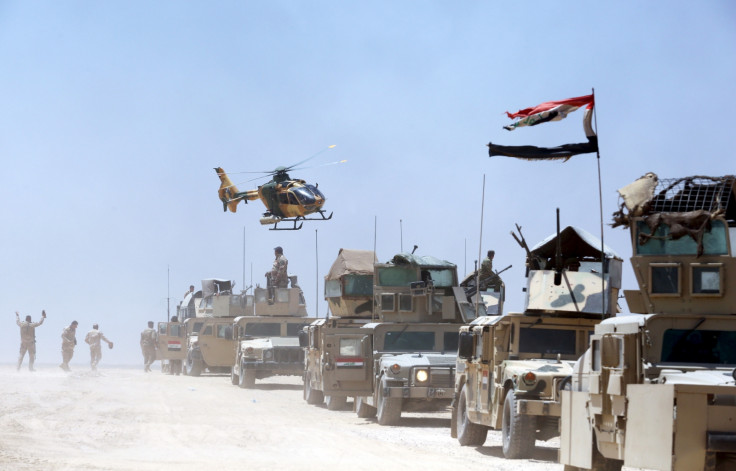 When he found himself on the losing side of the war, Shallal and 200 members of his tribe were forced to leave all their belongings behind. IS took up residence in his home and looted the supermarket he owned for supplies. Both buildings still stand but he has been left with nothing.
"I have a supermarket but they took everything there – everything. Our houses, our belongings everything is gone," he explained. "I don't care about these things because when I see all my family is safe that is the main thing that I think about," Shallal added.
When Anbar province was liberated by the Popular Mobilisation Forces, predominantly Shia Muslim paramilitary groups formed to push back the IS advance in 2014, and the Iraqi forces, they left Khalidiya Island with little resistance.
Those that supported IS have now fled but if they had not he would not look for retribution as has been the case elsewhere in the country. "We are trying to rebuild our lives," he said, simply.
"I know many people who helped Daesh and who supported them. But there are no fighters left from Daesh or anyone who supported them. They were either captured by Iraqi forces or left the city."
---
Callum Paton travelled to Iraq courtesy of the Ramadhan Foundation in the UK and the Shrine Al-Ataba Al-Husayniya in Iraq.
---