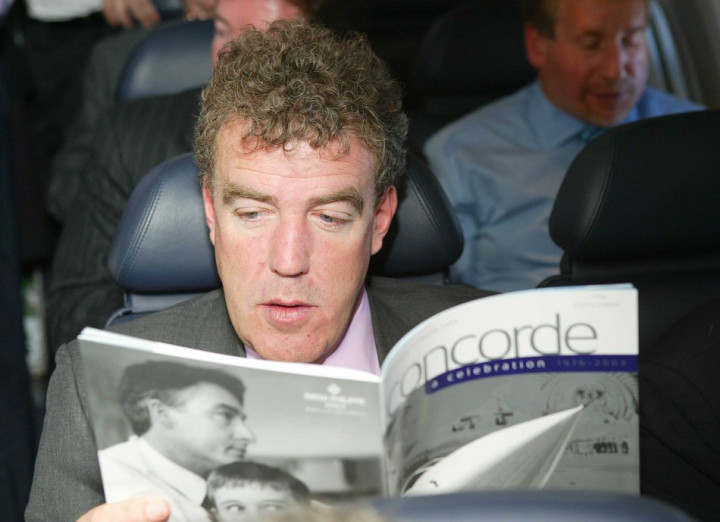 According to Jeremy Clarkson, not only should public sector workers be "shot" in front of their families, but the "selfish" individuals who decide to take their own life by throwing themselves in front of a train should be left to be "nibbled away at" by foxes and birds.
The Top Gear presenter is well known for his often controversial and outrageous comments, but it unusual even for him to provoke two scandals in less than a week.
Writing in the Sun newspaper in an article entitled "Think of the poor driver before your leap in front of Ivor," Clarkson bemoaned the long delays caused by such suicides on train lines.
"Change the driver, pick up the bits of what's left of the victim, get the train moving as soon as possible and let foxy woxy and the birds nibble away at the smaller, gooey parts that are far away and hard to find," he wrote.
"It is a very selfish way to go because the disruption it causes is immense," he added.
Suicide has been a hot topic in the British press in the past week following the death of Wales football manager Gary Speed.
Catherine Johnstone, Chief Executive of the Samaritans, said Clarkson's "notion that suicide is a selfish act shows how little he knows about the subject.
"It's one thing to joke about people on strike, it's in an entirely different realm of poor taste to joke about suicide," she added.
There has been speculation that Clarkson, who has reportedly moved out of the family home he shares with his second wife, may be facing personal issues, the Daily Mail reports.
A senior BBC insider told the newspaper that "there is a feeling that he's in a more vulnerable state than he should be and that's why his judgement isn't A-grade at the moment."
Clarkson's comments about striking public sector workers on the BBC's One Show last Wednesday provoked strong condemnation in the media and on social networking site Twitter. Both he and the BBC have since apologised for the remarks.