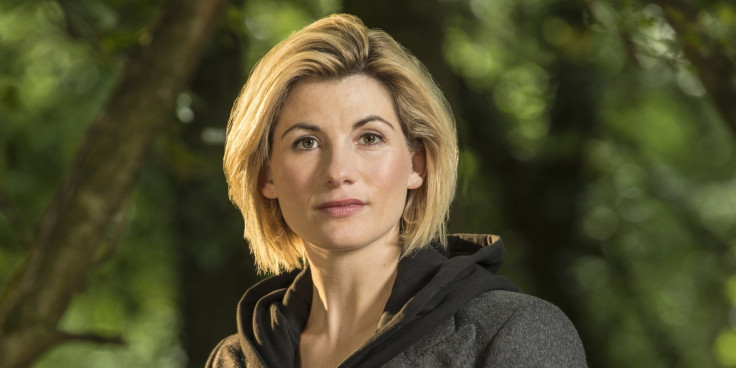 Jodie Whittaker has given her first interview since being revealed as the next actor, and the first ever woman, to play the title role in the BBC's hit sci-fi series Doctor Who. She will take over the role from Peter Capaldi this Christmas.
Whittaker, best known for roles in ITV mystery Broadchurch and upcoming medical drama Trust Me, spoke to Shaun Keaveny on his BBC 6 Music breakfast show about being cast in the iconic role, describing it as "incredibly emotional".
"As a child all I wanted to do was be an actor and I wanted to do it because I wanted to play pretend, and [Doctor Who] is the ultimate," she said.
"I'm about to play an alien, a Time Lord, and as a girl? Who knew! That's incredible."
The BBC's decision to cast the first ever female Doctor was met with overwhelming positivity within the industry and from fans, but there were aso some vocal critics of the decision.
Whittaker hasn't seen much of it however. "I've missed a lot of the fun stuff, and probably the bad stuff because I'm not on any type of social media and never have been," she said. "So if I get sent something it's a mate screen-grabbing something and sending it to me.
"There's an amazing video of a young girl watching it and finding out... and seeing things like that are really exciting."
Whittaker refers to the video below.
Clearly excited by the prospect of playing the time lord, the 35-year-old said: "I feel like I'm immersing myself into a world that... just the love of it. Even now, I haven't even done it yet, I haven't done anything and just the fans are the most creative and enthusiastic people, and it's so exciting to be part of that.
"The freedoms and the fun and the scale of the storylines. I already know Chris [Chibnall - incoming showrunner] and how incredible he is. He comes from a fan point of view of the show and the direction he's going to take it in his amazing.
"That's the best thing about this part. That every script I read will be brand new and something I can genuinely say, 'I've never done this before'."
Whittaker's first major role came in Roger Michell's Venus, opposite Peter O'Toole and Vanessa Redgrave. She's gone on to enjoy roles in the remake of St Trinian's and its sequel, Black Mirror episode The Entire History of You and Broadchurch.
Tomorrow (8 August) she stars in new four-part BBC drama Trust Me, about a nurse who (ironically) impersonates a doctor. She will make her debut as the Doctor in Peter Capaldi's final episode, this year's Christmas special Twice Upon a Time.
The episode will also be the last for showrunner Steven Moffat, with Broadchruch creator Chris Chibnall takes over as the show's lead writer, with Whittaker his leading lady.
Twice Upon a Time will air on BBC One on Christmas Day.