The Football Association (FA) is open to the idea of making Gareth Southgate the interim England manager for the start of their World Cup qualifying campaign, says its CEO. English football's governing body has started its search for Roy Hodgson's replacement following the Three Lions' dismal Euro 2016 campaign and Southgate – the current under-21 boss – has emerged as one of the candidates.
FA chief executive Martin Glenn suggested the search for a new manager could take months, and admitted Southgate may well be appointed on an interim basis if the preferred candidate cannot be found in the short term. The confession has raised the possibility of England seeking to strike a deal with Arsenal boss Arsene Wenger, who is in the final year of his contract at the Emirates.
Asked if Southgate could take charge for the opening qualifier against Slovakia in September, Glenn told a press conference yesterday (28 June): "We'll see.
"We'd like to get one for the first World Cup qualifier, but if we don't we have an interim plan in mind. We are not talking about names but it would be a pretty obvious one to pick."
Glenn, FA board member David Gill and technical director Dan Ashworth are the three men who are overseeing the selection process. Southgate, the former Middlesbrough manager, has been installed as the early favourite, but the Arsenal boss also features prominently in the minds of the FA top brass, according to ESPN.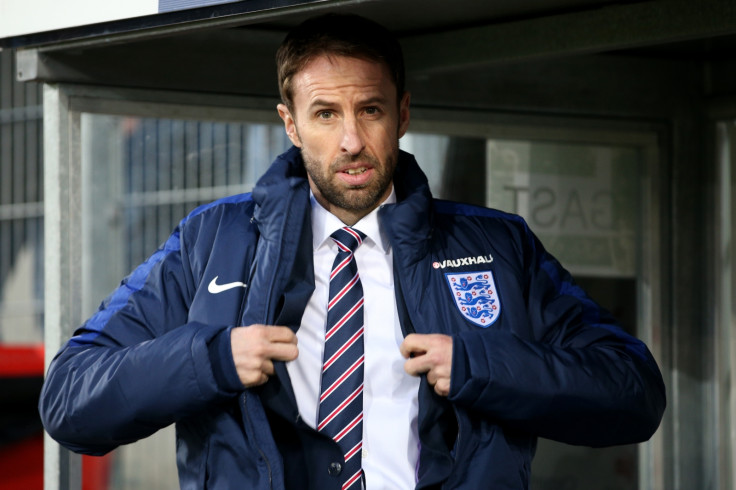 But former Arsenal striker Ian Wright has rubbished the idea of Wenger managing the England team, saying he would prefer Southgate to be given the role on a full-time basis. "We've done the foreign manager and as good as they've been in the previous jobs they've done they haven't done anything for us," the Arsenal legend told ITV Sport.
"And as much as Arsene Wenger's been unbelievable for Arsenal I'd rather it be someone like Gareth Southgate. He's done his bit with the under-21s and he's done it pretty well."