Having created a new reference point in personal failure last night, England face the unenviable task of picking up the pieces and moving on from the most humiliating night in the national team's history. Roy Hodgson, who was one of the first men out the door of the Allianz Riviera last night after leaving his post as manager, leaves a chaotic mess behind him. But it is no bigger than the one that greeted him upon his arrival four years ago. England's problems are becoming timeless.
A lack of a clear game plan and confusing selection decisions that were evident in warm-up games for this summer's European Championships suggested there was a grim inevitability to Monday's disastrous elimination to Iceland. But poor preparation and tactical indecision from the coaching staff does not account for players who firmly belong in the Premier League elite failing so miserably at elementary tasks on the football pitch.
Harry Kane and Dele Alli, two of the key protagonists behind Tottenham Hotspur's vibrant Premier League title challenge last season, was suddenly unable to control a pass from five yards away. Daniel Sturridge and Wayne Rooney lost the ability to pass to someone who wasn't in an Iceland shirt. These are players we know are technically proficient in what they do. And yet they crumbled.
For the last two decades, English players have struggled with the weight of expectation. Usually that manifests itself in the form of penalty shoot-out capitulation. England spared their fans that on Monday by collapsing and losing their nerve well ahead of schedule.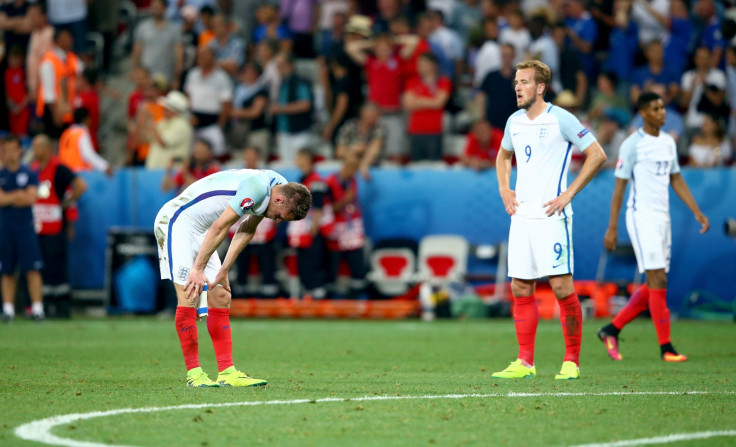 Curiously, England looked to have discovered something resembling resolve in their group stage win over Wales. A Joe Hart error momentarily rocked them but a dogged determination was uncovered and goals from Jamie Vardy and Daniel Sturridge turned the game around. Even if Hodgson's team did end up resembling how an eight-year old sets out his team in a game of Fifa, there was an admirable will not to settle for mediocrity.
That will was utterly drained from the squad in Nice. For some reason that only someone with a masters in psychology could explain, England are mentally still unprepared for international competition and it eventually sees them become worse players from a technical standpoint. The regression that took over once this side stepped out of the group stages and into a knock-out match was another alarming indictment of the psyche of the England international.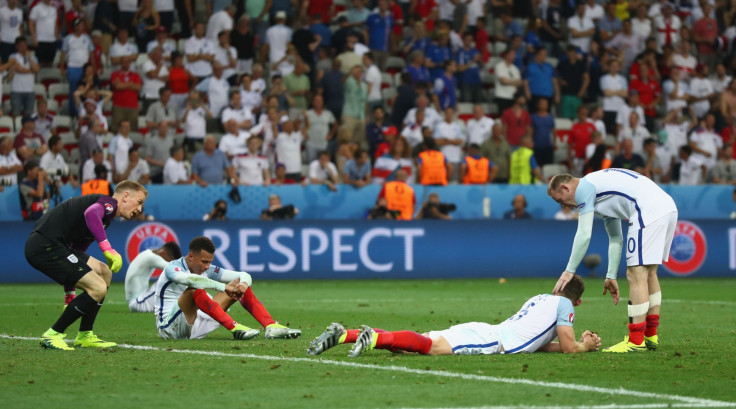 It is interesting to note the one player who has had the least amount of exposure to the national team was their best player. Marcus Rashford was introduced with just four minutes to play and seemingly aware of just how bad his teammates were playing, attempted to force the issue himself. His introduction was a telling insight into how a player can perform when they haven't been corrupted by the England problem.
Something remains very wrong with English football that no amount of television revenue can remedy. To whoever succeeds Hodgson at the England helm, good luck trying to fix it.