Liverpool legend Jamie Carragher branded the Premier League stars in the England squad "average" after their shock defeat to Iceland in the round of 16 at the European Championship.
Captain Wayne Rooney converted from the spot to give the Three Lions an early lead in Nice, but goals from Ragnar Sigurdsson and Kolbein Sigthorsson gave Iceland a historic win in their first ever knockout match at a major tournament.
The embarrassing defeat prompted England boss Roy Hodgson to resign, but Carragher suggested that it was unfair to lay the blame only at the door of the manager.
"It think it was the obvious decision. You'd only have to wait until the morning for him to get sacked. I think he's taken the right decision and they have a few months to fix it before the next qualifying campaign," the former England defender told Sky Sports.
"It's a good England squad – it's got plenty of good Premier League players – but we don't have really top-class players who've done it at Champions League level, who have done it at real England level.
"Of course we've got Wayne Rooney but he's coming to the end of his career, he's over 30 now. They're Premier League players but they're not more than that.
"They're just an average bunch of players really and obviously the manager carries the can. I can't see how he could continue. But the players are nowhere near good enough."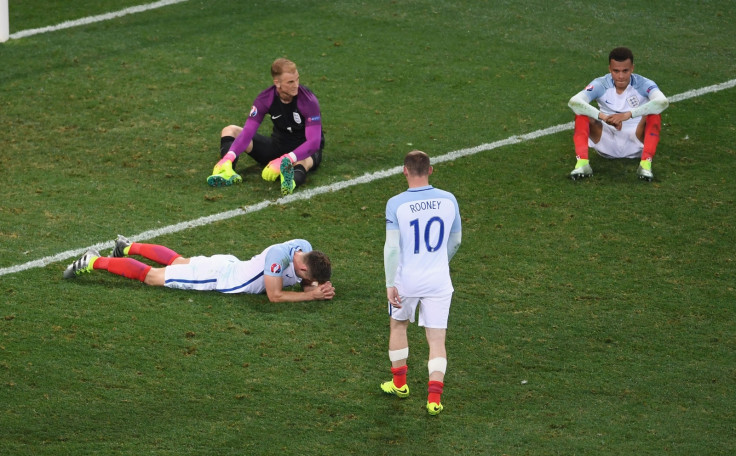 Carragher described the Iceland match as the worst England performance he had ever seen, and said the players would come under scrutiny for their failure to perform at a major tournament yet again.
"I've been part of England squads that have had the same said about us – not playing as well as we do for our club," he said.
"The mistakes for the first two goals came in the first half but as a group of players to not have any idea on the pitch, to panic; we didn't really have too many chances, people were doing stupid things with the ball, shooting from stupid areas, the set-pieces... I don't think I can remember anything as bad as that really for England."
Iceland will play hosts and pre-tournament favourites France in the quarter-final at the Stade de France in Paris on 3 July.