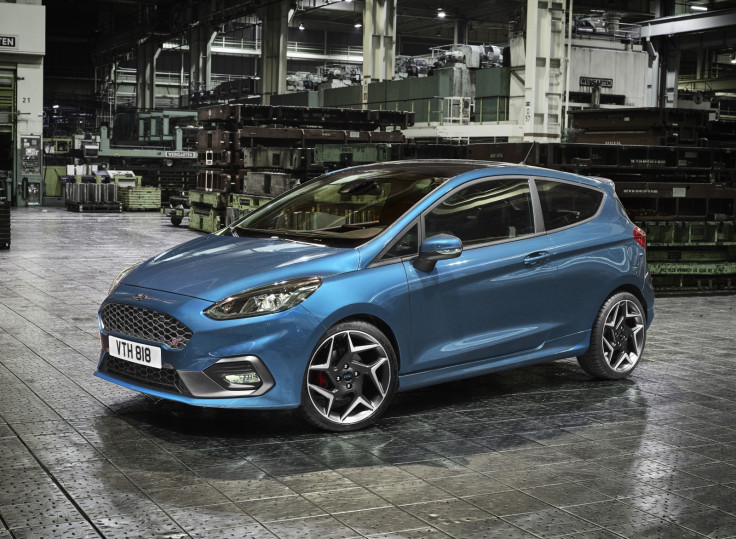 A 1.5-litre three-cylinder Ford Fiesta wouldn't normally be something to get excited about – but times change, technologies evolve and now the flagship of the range, the brand new Fiesta ST, gets an economical overhaul and a new turbocharged engine.
Despite it having 25% fewer cylinders than its award-winning predecessor, the new Fiesta ST produces 200PS, which is 197bhp in old money. It also means a 0-62mph (100km/h) sprint time of 6.7 seconds, the same as the last range-topper, the ST200.
Ford's new ST, which will have its public debut at the Geneva motor show on 7 March, is also the first Fiesta to feature selectable drive modes (Normal, Sport and Track). Last seen on the Focus RS, the system adjusts the car's engine, steering and stability controls depending on which mode is selected.
The new car also features an active exhaust valve and 'Electronic Sound Enhancement', the dark art of supplementing the exhaust note with sounds played through the interior speakers and hardly a surprise given the engine's pint-sized proportions. The technology also features on the Focus RS and is becoming par for the course at other brands too, adding a little character and drama to the soundtrack.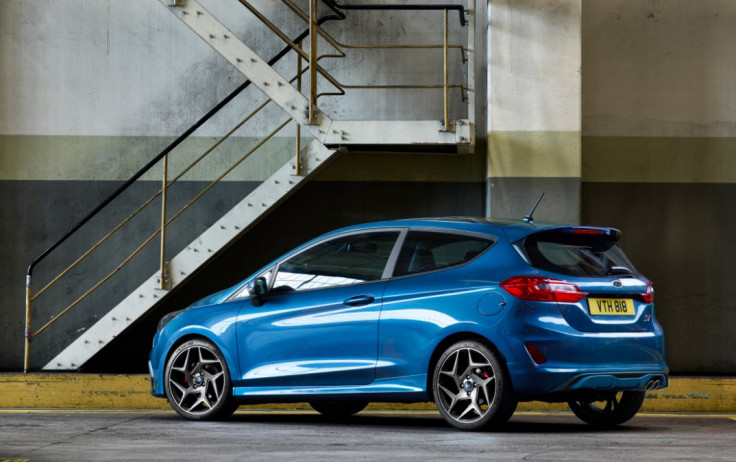 Another trick up the new ST's sleeve is cylinder deactivation, which shuts down a cylinder in some situations (like steady motorway driving) to save on petrol and reduce emissions.
The car will be available from early 2018 in both three- and five-door versions, with more exterior colours and interior trim options than on any Fiesta before. ST-exclusive touches include a set of newly designed 18in alloy wheels and Recaro bucket-style seats.
The ST gets the same new technology as the regular Fiesta, including a two cameras, three radar and 12 ultrasonic sensors to help the car see 360 degrees around itself and 130 meters up the road ahead. Inside, there is a new dashboard touchscreen and a second 4.2in display behind the steering wheel. There will also be an optional Bang & Olufsen Play sound system with 10 speakers and a subwoofer in the boot. Ford third-generation Sync system is also present and correct, along with Apple CarPlay and Android Auto.
"Our ST models are designed to make a Ford Performance driving experience accessible to customers regardless of lifestyle," said Matthias Tonn, Fiesta ST chief programme engineer. "With three- and five-door bodystyles and distinctive styling options that complement the model's performance characteristics available from day-one, the next generation Fiesta ST will deliver a broader appeal for an even wider range of car-buyers."