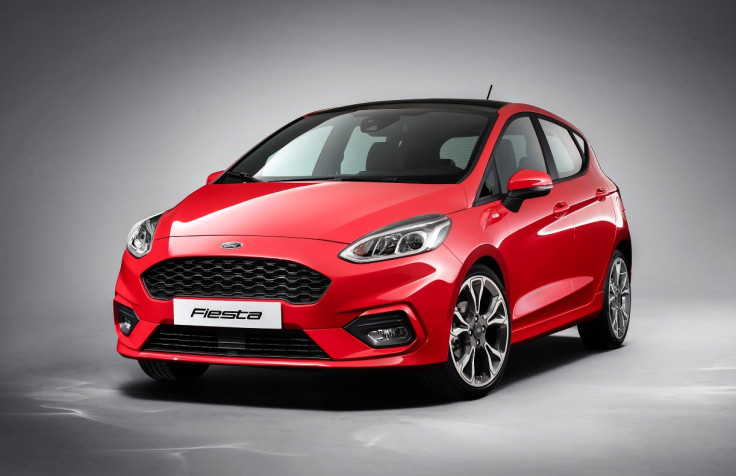 With two cameras, three radars and 12 ultrasonic sensors, the new Fiesta is described by Ford as the world's most technologically advanced small car. Launched in Cologne, Germany, the hatchback has autonomous driving features and a new version of Ford's self-parking system to stop drivers crashing due to being "shocked" by the car parking itself.
An array of cameras and sensors enable the car to see in 360 degrees around itself and 130 metres up the road ahead. The Fiesta uses this field of vision to look out for pedestrians who are either in the road or who are nearby and look like they might step out; this information is fed into an updated version of Ford's Pre-Collision Assist feature, which warns the driver about impending collisions and automatically brakes if they don't respond.
Another first for the Fiesta range is Ford's automatic parking feature, which scans either side of the road until it finds a space large enough to park in. The system then takes control of the steering and instructs the driver when to move, stop and switch between first gear and reverse to park.
Saving drivers from 'future shock'
New for the Fiesta is an additional feature which automatically applies the brakes while parking if the driver doesn't stop when told to. This comes in response to drivers being distracted by self-parking technology and having accidents, ironically while using a feature designed to make parking easier. Ford describes this issue as "future shock".
Darren Palmer, director of Ford's small car division, said: "For some drivers our automated parking technologies deliver a 'future shock'... customers using them for the first time can be a little awe-struck. Brake interventions... can prevent distracted drivers from having low speed parking bumps, and make parking in tight spaces even less stressful."
Also designed to help reduce parking crashes is Cross Traffic Alert, which warns driving reversing out of parking spaces or driveways of oncoming vehicles.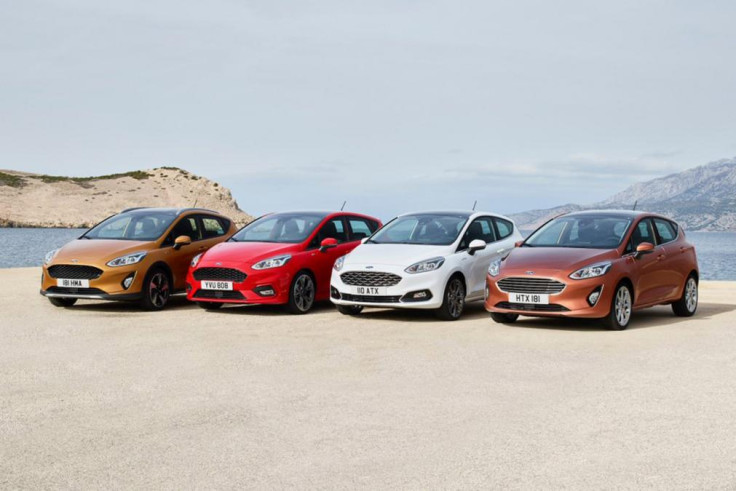 Next up in the new Fiesta's technology arsenal is a new traffic sign recognition system which understands when each lane of a motorway has a different speed limit – something current systems often struggle with, resulting in them telling the driver the wrong speed limit. Now, when the driver changes to a lane with a different speed limit, the limit shown on the dashboard changes.
Another feature to make motorway driving safer is an improved automatic high-beam system. Ford says it has been tuned to work better on roads with a central reservation which previously obscured oncoming traffic and meant the high beam wasn't always dipped. In all, Ford says the new Fiesta has 15 driver assistance features, including radar cruise control and an automated steering system to keep the car in its lane on motorways.
Inside, the Fiesta can be bought with a dashboard touch screen of 6.5in or 8in, while Bluetooth, two USB ports and DAB radio come as standard throughout the four-car Fiesta range; there is also a second 4.2in computer screen behind the steering wheel. A first on any Ford is an optional Bang & Olufsen Play sound system, with 10 speakers and a subwoofer in the boot.
The new Fiesta will go on sale in the summer of 2017. Prices have yet to be announced.