New Hillary Clinton emails released reveal nicknames for Mitt Romney and Newt Gingrich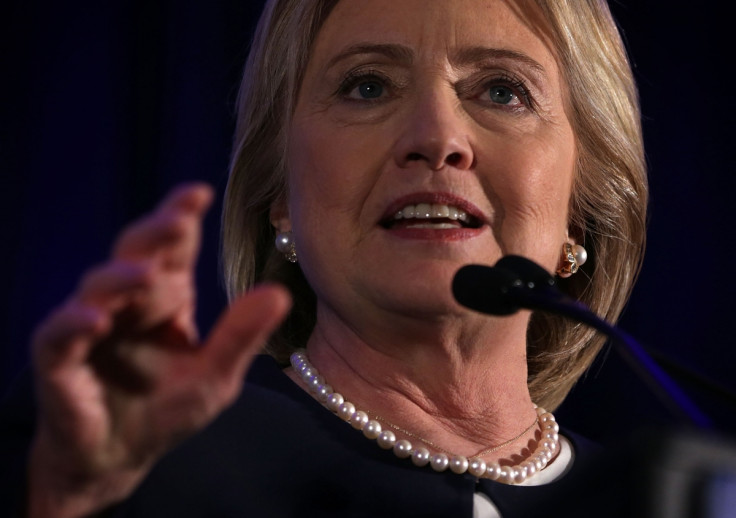 The US State Department released on 30 November, a large batch of emails from Hillary Clinton's time as secretary of state. The release, the largest yet, includes 5,109 new emails with a total of 7,825 pages. The Democratic presidential frontrunner has been the centre of criticism by the GOP for her use of a private serve instead of a government one during her term as secretary of state.
Clinton has repeatedly maintained that she did not send classified emails over her private account, but several have been retroactively classified, NPR reported. In the most recent release, sections of 328 emails were labeled "Confidential". As the media combs through the emails, several have stood out, including one that revealed Clinton's nickname for Republican presidential nominee Mitt Romney and fellow Republican Newt Gingrich.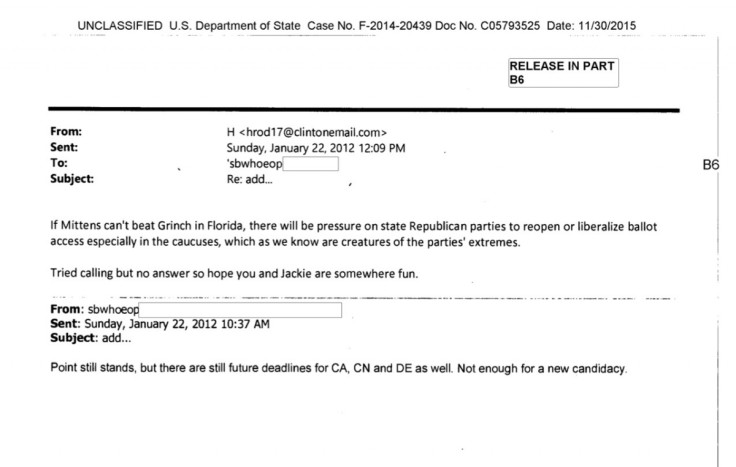 "If Mittens can't beat Grinch in Florida, there will be pressure on state Republican parties to reopen or liberalize ballot access especially in the caucuses, which as we know are creatures of the parties' extremes," Clinton wrote to her friend Sidney Blumenthal.
As Boston.com noted, Clinton was not the only one to use Romney's nickname. In a January 2012 poll, only 6% of respondents knew Romney's actual first name was Willard. Meanwhile, 44% did not know what his name is and 2% actually believed it was Mittens.
The emails revealed what TV programmes Clinton liked to watch, including Homeland, and her incorrect usage of online slang, ROLF instead of ROFL (Rolling on the floor laughing). Not surprisingly, the emails also showed her staff kept track of her approval ratings.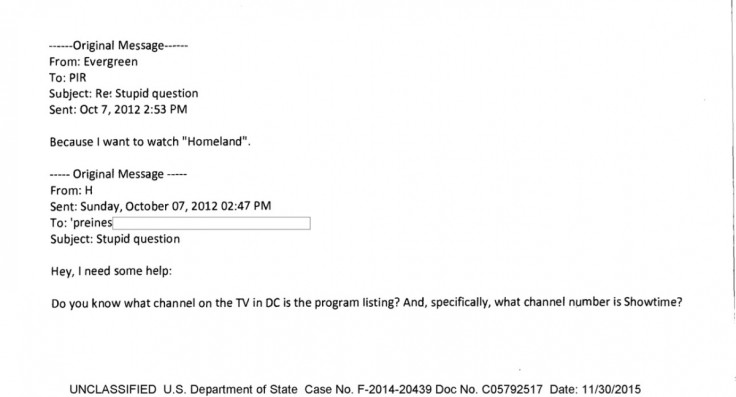 NPR reported that other emails showed senior advisor Philippe Reines reached out to National Football League Commissioner Roger Goodell about head injuries and concussions when Clinton suffered a concussion in December 2012. Clinton thanked Reines for reaching out but said she was "ok in the doctor department for now".
© Copyright IBTimes 2023. All rights reserved.