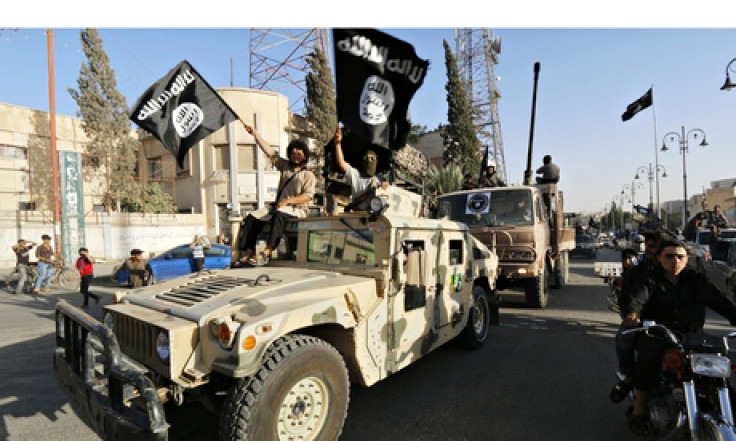 A new Islamic State (Isis) video has emerged on Friday, 26 August, showing five boys as young as six executing men. The video, titled The Nations Will Gather Against You, was released on IS terrorist channels from Wilayat ar-Raqqa (State of Raqqa), a region of Syria occupied by the radical group.
SITE Intel Group reports the video identifies the child executioners are identified as British, Egyptian, Kurdish, Tunisian and Uzbek nationals. Captions given in the video identifies one of the boys as Abu Abdullah al-Britani from Britain. That is the same name used by another Briton who joined IS, Assad Uzzaman from Portsmouth, who was killed in Syria in July 2015.
The film also showed several executions of at least 14 prisoners by IS members.
In January, CNN reported that Kurdish authorities had warned that IS had kidnapped more than 600 children, and suspected they were to be trained as IS fighters or suicide bombers.
A new report from the anti-extremist thinktank Quilliam Foundation, entitled Children of Islamic State (PDF direct download), claims that around 50 children below the age of 10 have been abducted from the UK by IS members. Of those, 12 have appeared in IS propaganda videos.
One video released in January showed a young Briton, Isa Dare — son of IS bride Grace Khadijah Dare from south-east London —saying that IS terrorists will "kill the kuffar" [people who do not follow IS's teachings]. The nine-minute video also featured the killing of prisoners identified as "atheist Kurds".
In the same video, another child, Abu al-Bara'a al-Tunisi, was pictured as saying, "To the atheist Kurds, what is between me and you are days during which the hair of young children turns grey. The war with you has yet to begin. Neither America, France, Britain, nor Germany will benefit you."
Meanwhile, a radicalised student, Abdullahi Ahmed Jama Farah, was sentenced seven years of jail term on Friday for helping a friend go to Syria to fight while studying for his A-levels. Farah, 20, was running a "hub of communication" for his "Mandem" group of like-minded extremists from his mother's home in Manchester since 2013.