Washington and Moscow fail to reach deal on ending hostilities in Syria
US Secretary of State John Kerry said both parties still have to work out technical details.
The US and Russia failed to reach a deal on military cooperation and an end to rising violence in war-torn Syria, the foreign ministers of the two nations said following a meeting on Friday (26 August) in Geneva. US Secretary of State John Kerry and Russian Foreign Minister Sergei Lavrov said there were issues that remained unresolved, which both the countries are looking to address in the coming days.
Addressing a joint news conference following the meeting, Kerry termed the talks with Lavrov as "long but productive and constructive discussion". He said several issues were discussed between them, including Ukraine, but the focus was the Syria crisis.
Kerry said from February — when Washington and Moscow reached a "broad set of concrete steps" that, if implemented, would enable them to achieve a meaningful and lasting ceasefire in Syria — to this latest meeting, the two countries have "achieved clarity on the path forward". He added that teams from both sides have been working out technical details to implement the agreed measures.
Kerry said a cessation of hostilities reached in February had benefited Syrians in general to some extent, despite the arrangement having several drawbacks, including the inability to deal with violations. Stressing on the need to overhaul the cessation arrangements, Kerry said a large part of the technical discussions "primarily focused on making this cessation real and improving the level of humanitarian assistance" has been completed.
"If the remaining details can be completed, we believe we will be able to address the two primary challenges to the cessation of hostilities: one, the regime violations, including the aerial bombardment of densely populated areas; and two, the increasing influence of the al-Nusrah Front," he added.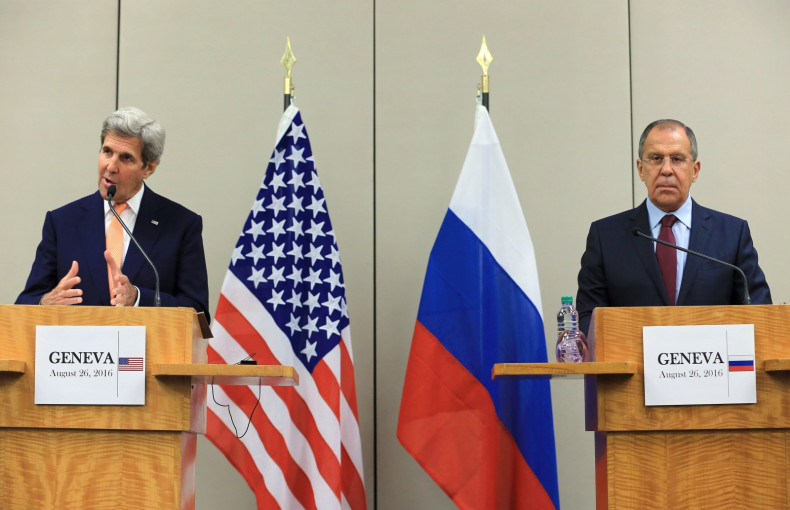 "We have a few narrow issues to resolve, and in the next days our experts will be meeting here in Geneva to conclude the remaining technical issues and to move forward in order to take the steps necessary to build the confidence to overcome the deep mistrust that does exist on all sides," Kerry said.