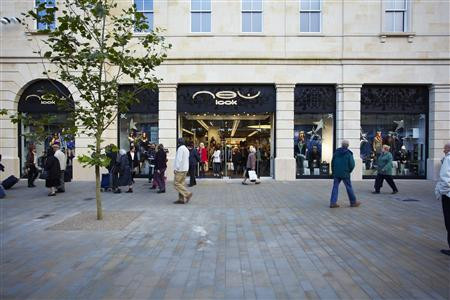 New Look, the privately owned clothing retailer, has said that it is confident but cautious on the year ahead after posting a rise in profit of nearly 18 per cent for the full year ended 27 March 2010.
During the period New Look said its revenue had increased 10.7 per cent to over £1.45 billion, despite what it called a "challenging market backdrop". Underlying operating profit was reported as increasing 17.7 per cent to £163 million.
Group like for like sales grew 1.2 per cent in the period. In Britain like for like sales increased five per cent while international like for like sales decline 12 per cent, due mainly to the poor economic situation in Ireland and France.
New Look said its cash generation had increased 2.9 per cent to £224 million and added that it had reinvested £100 million in its business.
Market share for the group increased from 4.7 per cent to 5.2 per cent, making it the number two fashion retailer in Britain. The group also opened 61 new stores during the year, 16 of which were in Britain, taking the group's total number of stores to 1,108.
Online New Look went from fifth to third biggest fashion retailer after re-launching its website, giving it 4.1 per cent market share online, with 1.3 million orders last year.
Internationally the group expanded its presence to 12 countries by opening stores in Egypt, the Netherlands, Poland and Singapore. The group also said it was taking action to deal with "challenging market conditions" in France and Ireland.
In an outlook statement New Look said it saw two main challenges for the year ahead, firstly tough comparative figures in the first half and secondly and unpredictable outlook for the British economy as a whole.
The group said, "The retail sector remains vulnerable to economic factors such as increases in taxation, Sterling weakness and unemployment. Given that backdrop, we are cautious about the year. Looking further out, however, we remain confident in the strength of our business model and future growth prospects, underpinned by the market's structural shift to value."
Carl McPhail, Chief Executive of New Look, said, "New Look has delivered outstanding results in its 40th year in spite of the challenging trading environment. These results, with strong increases in underlying operating profit and cash generation, highlight the strengths of our strategy of investing in the business, opening profitable new space and tightly controlling operating costs. We remain confident in the fundamental value of our business and our strong future growth prospects and expect to make continued progress as we focus on driving the business at home, internationally and online."