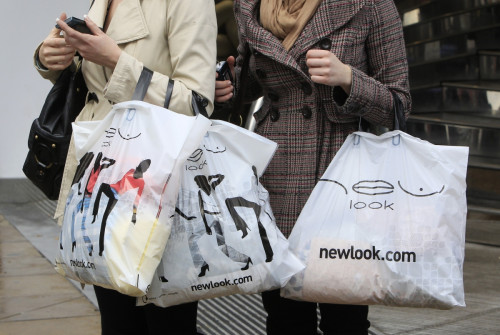 New Look defied a difficult trading environment to produce solid sales growth over Christmas.
The High Street clothing retailer said total UK sales lifted 2.9% on the year before in the seven weeks to 28 December. Like-for-like sales were up 1.5%. Total sales across the New Look Group, which operates stores globally stretching from east Asia to western Europe, were 2.6% higher.
"New Look has performed well over this period. After a difficult start to the quarter, on account of an unseasonably warm October, trading returned to more normal levels," said Anders Kristiansen, chief executive of New Look.
"However, the festive trading window was smaller this year, with customers delaying purchases in order to seek out the best promotions before Christmas.
"In spite of the backdrop of extensive Christmas discounting across the High Street, our stronger full price sales performance ensured that we were able to protect our margin - a central component of our strategy - and we also saw our market share grow."
The group's online sales were up 62%, with a quarter of customers choosing to click and collect.
Despite the decent performance over Christmas, Kristiansen was cautious about the company's outlook.
"We are optimistic about the year ahead but remain watchful of the pace of recovery in the UK economy and the continued pressures facing our customers," he said.