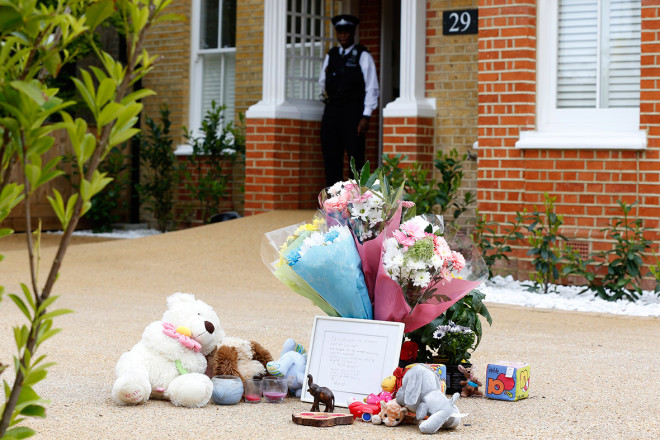 The three children allegedly murdered by their mother in New Malden probably died of suffocation, the Old Bailey has heard.
Tania Clarence is accused of murdering three-year-old brothers Max and Ben and four-year-old daughter Olivia at their £1.2 million home in the London surburbs.
The 42-year-old appeared via video link at the Old Bailey, where husband Gary sat in the public gallery.
Although further tests are yet to be carried out, Zoe Johnson QC, prosecuting, said: "By way of preliminary statement, Dr (Nathaniel) Carey, the pathologist, has indicated that the provisional cause of death is probably suffocation. Whether that was associated with some form of intoxication is yet to be determined."
Clarence was remanded to a psychiatric hospital under the Mental Heath Act after Judge Mettyear ruled that due to "exceptional circumstances", the South African-born woman should receive treatment at a mental health facility.
Last week the court heard that the bodies of three disabled children could have lain undiscovered for up to three days after they died.
They all suffered from Spinal Muscular Atrophy, a genetic disorder which leaves children with little control of their movements and can drastically shorten life expectancy.
Clarence will appear at the same court on 15 July for a plea and case management hearing.