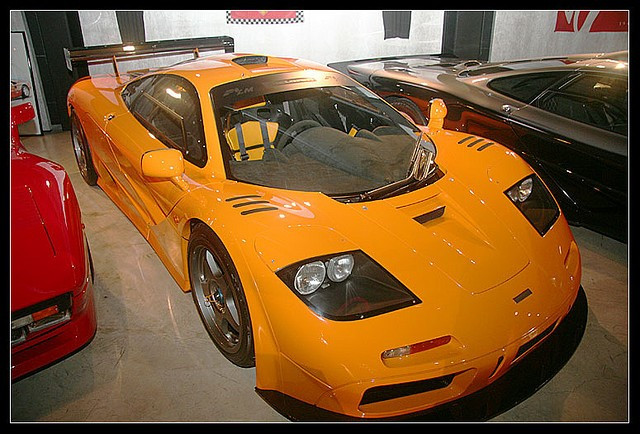 Official testing of McLaren's new hypercar - set to become the spiritual successor to the legendary McLaren F1 in 2014 - has begun, according to Autocar.
The website claims that McLaren insiders have confirmed that testing of the new flagship model started in Spain last month on closed roads, before moving to Germany, and hot-weather testing has also taken place.
McLaren Automotive has not produced a true hypercar since production of the F1 ended in 1998, and since then the company worked on the SLR supercar range with Mercedes, before releasing its own £170,000 MP4-12C this year.
While the MP4-12C, with 592bhp and capable of 0-60mph in 3.3 seconds, is a mighty supercar, McLaren is hoping to introduce a flagship model in 2014 which will Eclipse even the Bugatti Veyron and Keonigsegg Agera R.
Autocar reports that the upcoming McLaren will cost close to £1 million, be limited to just 500 examples - only 100 F1s were built - and feature a 799bhp 5.0-litre V8 engine developed by the Woking manufacturer in partnership with Ricardo.
The high power output and all-carbon fibre monocoque chassis will mean devastating acceleration, hitting 60mph in 2.8 seconds, 100mph in 5.5 seconds and 200mph in 20 seconds - similar performance to the Agera R, which recently claimed the 0-200mph record.
A top speed has not yet been predicted, but the 1994 McLaren F1 could reach 240mph, so the new hypercar will be expected to reach a Veyron-rivalling 250mph+.
With regard to styling, Autocar says: "McLaren insiders have described the styling of the mega-Mac as 'bigger, angrier and more functional looking' than the MP4-12C, although styling cues from both the MP4-12C and the original F1 will be carried over. Active aerodynamics will also feature."
Production is believed to take place at the McLaren Technology Centre in Woking, Surrey.