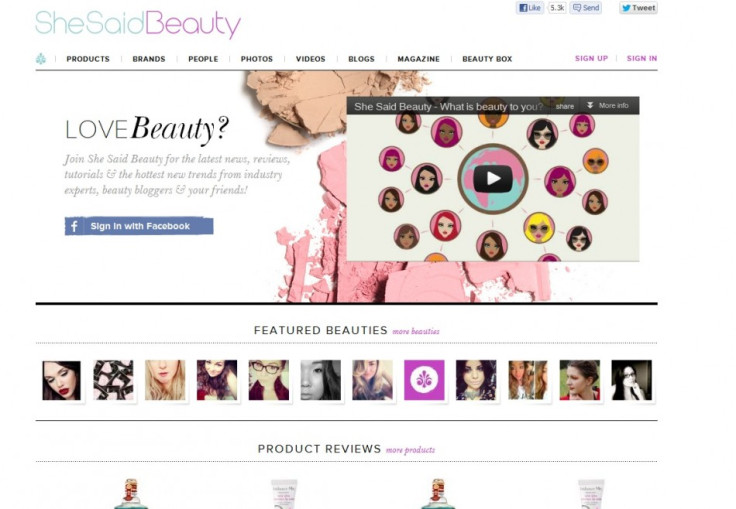 For millions of holidaymakers across the globe, TripAdvisor is the online guru that helps them choose the best places for a vacation and the hotels to avoid at all cost.
The site, which has more than 56 million visitors a month, connects like-minded travellers and lets customers post reviews of hotels, holidays and restaurants.
It is the world's largest social travel network, with an estimated net worth of $4bn (£2.5bn).
The key to its success? It is a media platform that engages with its customers and focuses on building trust.
In a different consumer field, another company has based its social networking site on a similar model and hopes to get the same market domination.
SheSaidBeauty.com is an online community that allows beauty enthusiasts to connect and review products and share tips.
Working with major cosmetics retailers including MAC and Nails Inc, the site, which is free to join, enables users to watch videos, connect with industry experts and find out about the hottest beauty trends.
"We wanted to provide a platform that allows people to connect with existing social networks," said CEO and founder Ben Aronsten.
With the help of a 60-second profile users complete when they first sign up, their online experience is customised to their individual physical attributes.
Those who have sensitive skin, for example, are automatically connected to reviews of products that combat sensitive skin types.
"It's all about centralising everything for you as a user to make life easy," Aronsten insisted.
The company launched in January and already has plans to expand its brand globally.
"The goal is to become the No 1 aggregator for beauty in the UK and the United States," Aronsten said.
An online magazine covers the latest celebrity looks, beauty tips, health and fitness, and tutorials.
Although the site features 30,000 products from over 1,000 brands, Aronsten said it was about creating lifestyle and not simply focusing on products.
"People use make-up every day to create looks and have fun. So the site is not just about product, it is a lifestyle."
From September members can connect through existing social media accounts including Facebook and YouTube as well as Pinterest.