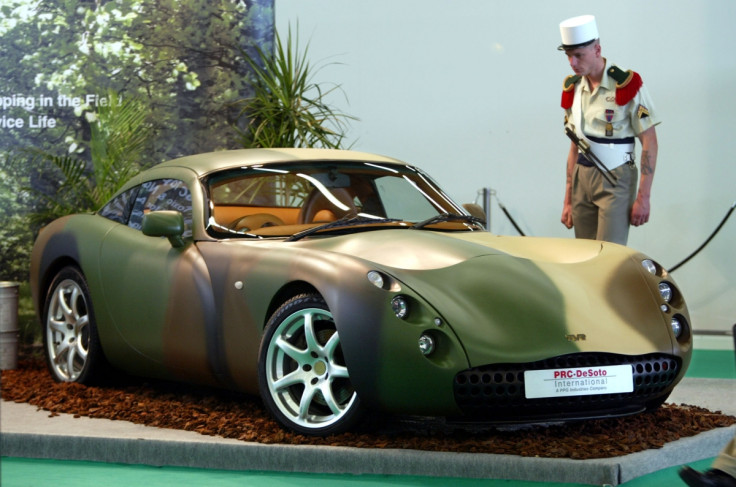 British sports car manufacturer TVR has unveiled plans to base a new factory in Wales, a move that would create approximately 150 jobs, Wales' first minister, Carwyn Jones, said. The firm, which is currently owned by a consortium led by former computer-games developer Les Edgar, said the plant would be located in the Ebbw Vale enterprise zone, an area that is still hoping to host the £325m Circuit of Wales.
"This is yet another fantastic high-profile investment for Wales and a great boost for our automotive sector," said Jones. "TVR is another iconic and much loved, world-class brand that still commands a strong and loyal international following. I am delighted the next generation of TVRs will proudly bear the label Made in Wales."
TVR said it has already received 350 advance orders for the car, which is set to go into production early next year as part of a 10-year plan that would see the company produce four new models and roll out approximately 2,000 cars annually by 2022.
The automotive industry in Wales already includes 40 component manufacturers and more than 100 other firms in the supply chain, employing around 18,000 people. In February, Aston Martin said it would create 4,000 jobs by opening a second factory in Glamorgan. Edgar has described TVR's decision to open a new plant in Wales as a great opportunity for both the company and the local authorities.
"This is a fantastic opportunity both for TVR and the Welsh government," he said. "South Wales is becoming a major hub for automotive and motor-sport technology and development, and I am delighted TVR is investing here.
The announcement marks a remarkable turnaround in fortunes for TVR, which slashed 250 jobs in 2006 as it entered administration, two years after it was bought by Russian tycoon Nikolai Smolensky. The son of an oligarch and an associate of Chelsea owner Roman Abramovich, Smolensky sold the Surrey-headquartered group to the consortium led by Edgar in 2013.