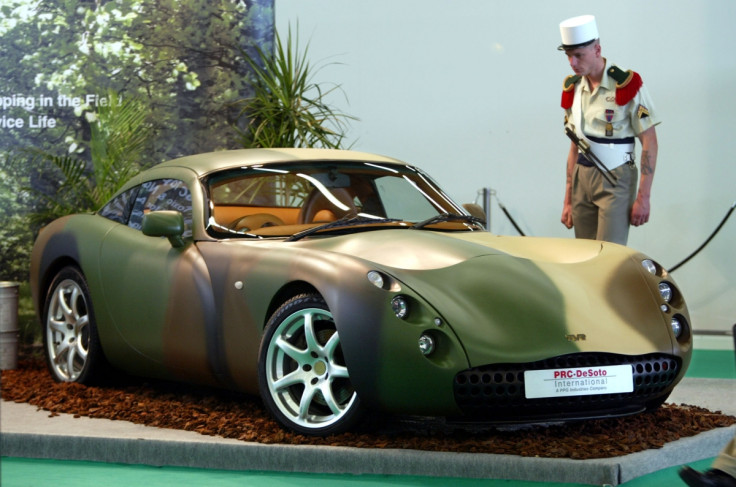 British sports carmaker TVR will set-up a new car plant in St Athan, South Wales. This will be next to the Glamorgan location that Aston Martin chose in February for its new factory. The announcement is understood to have further boosted the Welsh automotive industry.
The niche, sports carmaker will begin production of a new model in this location. This new venture will be in association with Cosworth, the Northampton-headquartered automotive engine-maker, and Gordon Murray, the former Formula One designer. The move is aimed at reviving the company, which went into administration 10 years ago.
Aston Martin in February said it would create 4,000 UK jobs with its second factory in Glamorgan. Its plant will be accommodated in the redundant Ministry of Defence super-hangar at the old RAF St Athan. With TVR's new plant located next door, the entire region would be transformed, according to Garel Rhys, chairman of the St Athan enterprise zone.
Rhys, who is also a professor at the Cardiff Business School, said: "What we'd like to see is a cluster of inward investment, a halo effect in an area with the right facilities and the right skills. If you take the economic multipliers [on the planned direct employment], we are talking about 3,000 to 4,000 jobs."
Though Wales has not witnessed cars being manufactured in volumes in the past, it has received many automotive investments. For instance, Bridgend, a town in Bridgend County Borough in Wales, was home to the engine manufacturing unit of Ford, while Deeside, the industrial township in Flintshire, the most north-easterly county in Wales, had housed an engine manufacturing plant of Toyota.
While TVR was created by the late Trevor Wilkinson in Blackpool, it was purchased by Les Edgar, a computer games developer, in 2013. In 2015, Edgar had described his cars as: "The core function of the cars will be to be an exhilarating, challenging sports car. How we compare with Porsche, Ferrari or Jaguar comes down to soul. It's the soul that differentiates us from mass-produced sports cars."