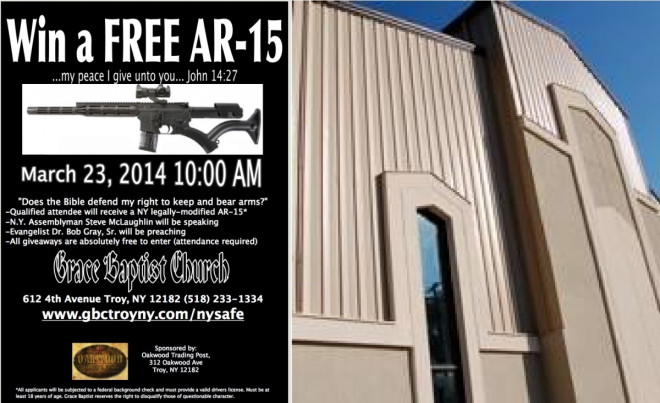 A Baptist pastor from New York state has defended his plan to offer a semi-automatic rifle to churchgoers as a fundraiser as "the right thing to do" – and he's been backed by a senior state politician.
Rev. John Koletas, who preaches at the Grace Baptist Church in Troy, 150 miles north of New York City, says he is giving away the brand new AR-15 Smith & Wesson M&P to honour gun owners and hunters, and to show his support for the infamous Second Amendment – often known as the right to bear arms.
Anti-gun campaigners have highlighted the fact that a similar AR-15 was used in the Sandy Hook massacre in 2012 in which Adam Lanza killed his mother, 20 first-graders and six teachers before killing himself. As AR-15s are illegal in the state of New York, the weapon has been modified, its pistol grip removed so it complies with local laws, says gun store owner Brian Olesen, who will conduct background checks to ensure that whoever wins the weapon is eligible to have one. Entrants must be at least 18 and undergo an FBI check to enter.
Local assemblyman Steve McLaughlin, who will speak at the event on 23 March, also backed the pastor's gun give-way:
"I belong to a Catholic church and they raffle off thousands of dollars. This is a safe, legal firearm he's raffling. I don't see the controversy, and it doesn't strike me as odd at all that they'd raffle a rifle at a church."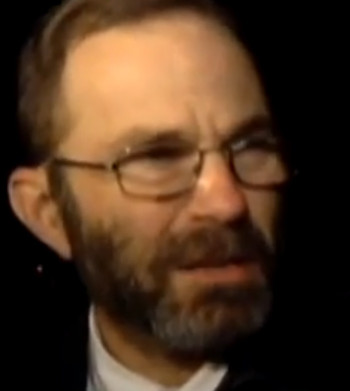 On a promotional flyer distributed to his congregation Rev. Koletas defends his fundraising plan, and appears more concerned that people might think he was promoting gambling than guns.
"Dear Supporters: This is not a raffle. There are no tickets to buy. You must be present and eligible to win. Each eligible adult will have their name put in the drawing only once and only one eligible adult will win the rifle. One eligible adult present Sunday morning, 23 March 2014, will win the NY-modified and NY legal 'AR-15.' This is not a fundraiser."
However the pastor's plans have been condemned by other church-leaders who consider the idea un-Christian. Rev. Willie Bacote of the Missing Link Zion Church in Troy said: "The fact a church would offer some type of weapon to anyone strikes me as ludicrous and goes against everything the Bible teaches. The only thing we're supposed to arm citizens with is the word of God, not guns."