The world-famous St Patrick's Day parades in New York and Boston are at the centre of a storm after their organisers banned LGBT groups from taking part.
New York Mayor Bill de Blasio said he plans to boycott the parade. "I simply disagree with the organisers in their exclusion of some individuals in this city."
Boston Mayor Martin Walsh has also said he will boycott the Irish-themed event. "I'm as Irish as anybody," Walsh told Time magazine. "There's no reason for this, most certainly in 2014. We're way beyond this as a country, and I wish we could get way beyond it as a parade. Boston and New York, come on!"
The St Patrick's Day celebrations in New York and Boston are permitted by each city but run by private organisations, which allows parade organisers to bar groups from marching.
Philip J Wuschke Jr, one of the organisers of the Boston parade, told the Globe: "Messages of LGBT equality are not in keeping with the messages of pride in Irish heritage the parade promotes."
He also told the Guardian: "Our theme is St Patrick's Day and Evacuation Day. It isn't a sexually oriented parade. They have parades for that."
The Allied War Veterans Council, which sponsors the event, had agreed to allow an LGBT veterans' group to participate—but only if the word gay was absent from their clothing and signs.
A 1993 federal court decision upheld the right of New York's parade organisers to prevent groups marching under gay rights banners. Two years later, a 9-0 Supreme Court upheld a decision that gay groups couldn't force their way into the Boston parade.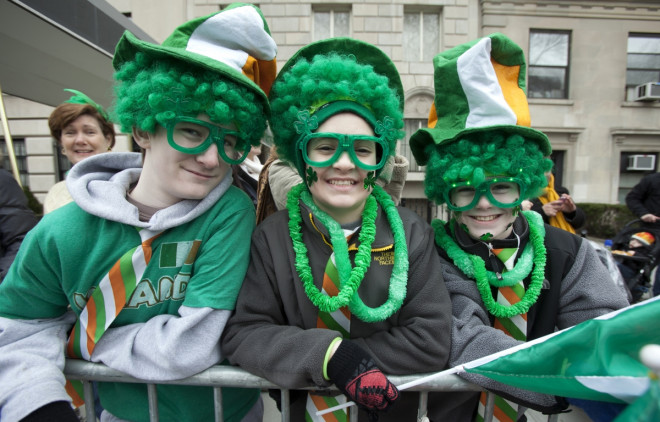 The ban is in stark contrast with a growing acceptance of gay rights. In Dublin, Galway, Cork and other Irish cities, gay and lesbian groups march in St Patrick's Day events. Chicago, which has a large Irish Catholic population, has allowed gay groups since the mid-1990s.
"Our city realised a long time ago that we have so much more in common than apart," says Tom Tunney, Chicago's first openly gay alderman. "We're a city of cultures, and the LGBT community is a part of it."
In the run-up to the parade on Monday 17 March, the Boston Beer Company, makes of Sam Adams beer, withdrew as a sponsor of Boston's parade because of the exclusion.
Beer-maker Heineken has also dropped its sponsorship of New York's St Patrick's Day parade.
Heineken pulled their sponsorship of the parade, which is estimated to attract over a million spectators annually, saying: "We believe in equality for all. We are no longer a sponsor of Monday's parade."