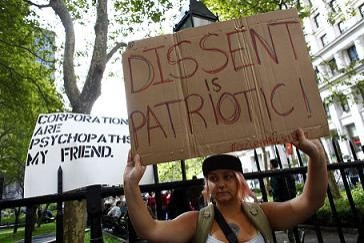 As the Occupy Wall Street movement entered its third week Saturday, New York police arrested more than 700 people who tried to march across the Brooklyn Bridge.
Police said they arrested marchers who blocked the roadway and left those on the pedestrian walkway alone.
Of the 700 initially arrested, only around 20 individuals are still being held.
The latest clash follows complaints of increasingly aggressive police tactics against largely peaceful protesters. Reports by both protesters and passers-by suggest the tactics have led to heightened tensions between police and the protesters.
A week ago, a high-ranking officer had was caught on video used pepper spray on a group of peaceful female protesters.
The video led to increased coverage of the movement and a questioning of the police's tactics. The officer shown in the video was later identified as Deputy Inspector Anthony Bologna, who has been accused of past acts of brutality against protesters.
The video feed showing the Occupy Wall Street protest can be viewed here.