New York Times fires lawyer who worked with Harvey Weinstein
Lawyer in question has disputed the Times' view that his work for Weinstein represented a conflict of interest.
The New York Times on Tuesday (7 November) fired lawyer David Boies' firm after learning it tried to halt the newspaper's investigation into sexual harassment charges against Hollywood mogul Harvey Weinstein while also representing the newspaper on other matters.
Boies has disputed the Times' view that his work for Weinstein represented a conflict of interest. Still, he no longer works for Weinstein and said the task he completed for him was a mistake.
It represents the fallout from a New Yorker magazine article that reported Weinstein hired investigators to trail women who had accused him of mistreatment, including Rose McGowan and Rosanna Arquette.
Journalists pursuing the story, including Jodi Kantor of the Times and Ronan Farrow, author of Tuesday's New Yorker piece, also were investigated. It was not immediately clear how much business the Times did with the law firm Boies Schiller and Flexner.
Boies, best known for representing Al Gore in the 2000 disputed election against George W. Bush, is the second prominent attorney to take heat for representing the man accused of being one of Hollywood's biggest sexual predators. Lisa Bloom, a prominent women's rights lawyer, quit representing Weinstein when the extent of the accusations against him became known.
The article said Boies' firm hired and paid one organisation with a background in Israeli intelligence agencies at the same time it was representing the Times in a libel case.
In a statement to his firm's employees on Tuesday, Boies noted that his contract with the newspaper made clear that his firm might do work for clients in unrelated areas that were against the Times' interests.
Times spokeswoman Danielle Rhoades Ha said the newspaper never contemplated the firm would contract with an intelligence firm to conduct a secret spying operation aimed at their reporting and reporters.
"Such an operation is reprehensible, and the Boies firm must have known that its existence would have been material to our decision whether to continue using the firm," she said. "Whatever legalistic arguments and justifications can be made, we should have been treated better by a firm that we trusted."
Boies said Weinstein had told him that the Times was considering publishing a story alleging that the mogul had raped an actress. Boies said he would not defend him against these charges, and told him the only way the story could be stopped was to prove it was untrue.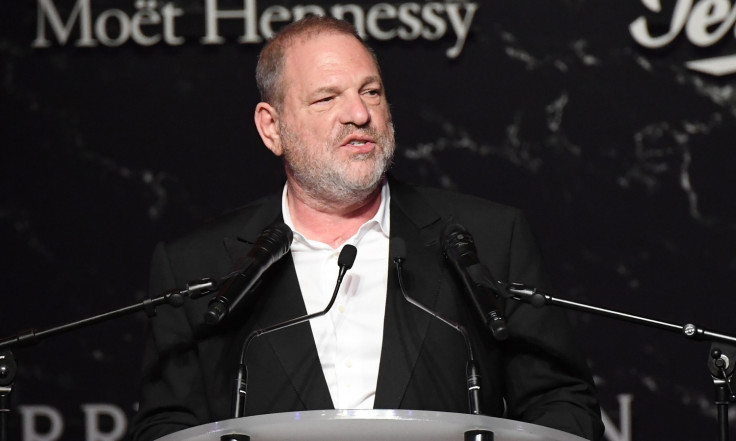 Weinstein selected private investigators to try and do that, Boies said, and asked him to draft a contract with one such group. Boies said he now believes it was a mistake to do this for an investigative firm he did not know.
The New Yorker said some of the investigators misrepresented themselves in contact with their subjects, compiled personal and sexual histories on some, and left some of the targets feeling intimidated. Boies said he never would have drawn up the contract had he known what it would be used for.
"I would never knowingly participate in an effort to intimidate or silence women or anyone else," he said.
A spokeswoman for Weinstein did not immediately return a message seeking comment. He has characterised his contact with actresses as consensual.