New York's JFK Airport Launches Ebola Passenger Screening
JFK becomes first US airport to implement Ebola screening for passengers arriving from West Africa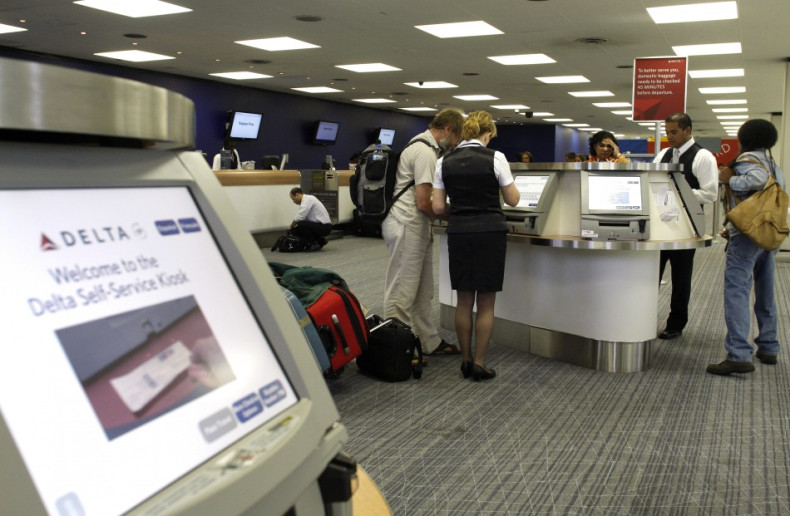 New York's JFK airport launched Ebola screening measures for passengers arriving from West Africa on Saturday, becoming the first US airport to implement procedures to combat the deadly virus.
Passengers from the worst affected countries, Liberia, Sierra Leone and Guinea, will have their temperatures taken using no-touch thermometers, and will have to answer a series of questions about their travel history.
Passengers will also be asked if they have come into contact with anyone infected with Ebola. If they answer yes to any of the questions or have a fever, a representative from the Centers for Disease Control and Prevention (CDC) will intervene to provide a public health assessment. Quarantine areas have also been set up at JFK to be used if necessary.
Gil Kerlikowske, commissioner of US Customs and Border Protection, said the new procedures would cover 94% of travellers from the affected region, and would provide the American public with extra assurance.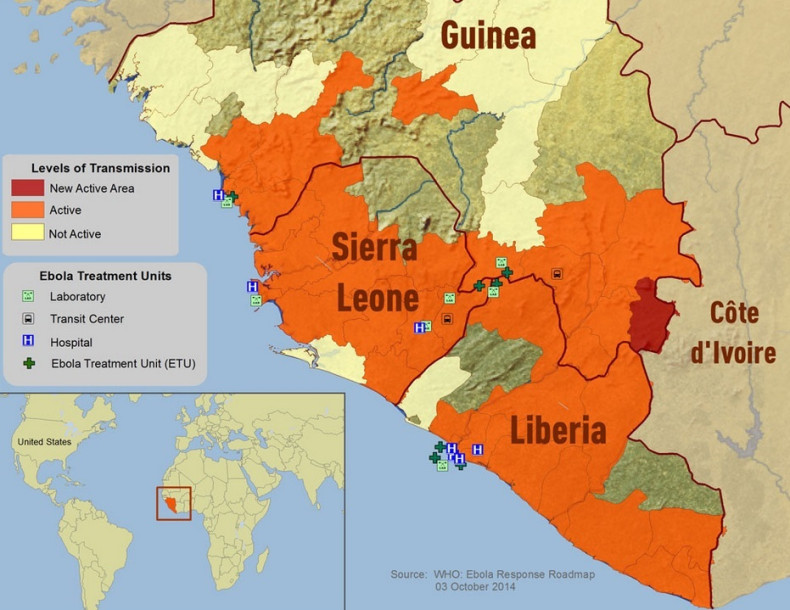 Over the next few days, checks will also be introduced at airports in Chicago, Newark, Washington and Atlanta.
There are currently no scheduled direct flights to the US from Liberia, Sierra Leone and Guinea, with most passengers from Africa travelling via Europe.
The measures come after Thomas Duncan, who travelled to the US from Liberia, became the first person to die of Ebola in Texas on Wednesday. Duncan was only diagnosed with the disease once he arrived in Dallas.
Zero risk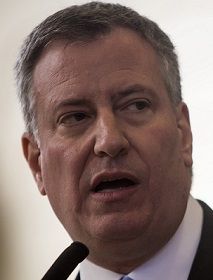 Recently elected New York mayor, Bill de Blasio, says the city is ready for Ebola appearing
Reuters
Martin Cetron, director of the division of global migration and quarantine for the CDC, said at a press conference in New York on Saturday: "No matter how many procedures we have in place we cannot get the risk to zero."
On Thursday, New York mayor Bill de Blasio chaired an "Ebola preparedness" meeting of city agencies, with representatives from hospitals, emergency services and coroners attending to discuss possible scenarios.
De Blasio stressed that as there has not been an Ebola case in New York, there is no cause for alarm.
"The city is particularly well prepared for any possible instance of Ebola because of our extraordinary health care system," he said.
"Physicians, hospitals and emergency medical personnel are trained in how to identify this disease and how to quickly isolate anyone who may be afflicted."
Additional protection
Dr Tom Frieden, director of the CDC, said in a press briefing earlier this week: "What we're doing is putting in additional protections. I understand there have been calls to ban all travel to West Africa. The problem with that approach is that it makes it extremely difficult to respond to the outbreak.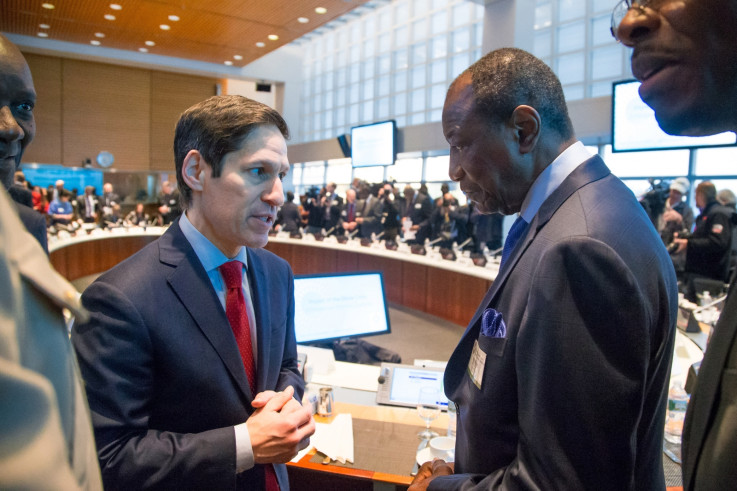 CDC director Thomas Frieden (L) says that Ebola is 'far ahead of us'
Jonathan Ernst/Reuters
"It makes it hard to get health workers in because they can't get out. If we make it harder to respond to the outbreak in West Africa, it will spread not only in those three countries but to other parts of Africa and will ultimately increase the risk here."
According to the latest figures from the World Health Organization, the number of deaths attributed to haemorrhagic fever has risen to 4,033. The vast majority of fatalities (4,024) were in Liberia, Sierra Leone and Guinea.
Dr David Nabarro, the UN special envoy on Ebola, warned that the world may have to live with Ebola forever unless almost every country is fully prepared to combat it.
"The world has never seen anything like it," he said. "Time is our enemy. The virus is far ahead of us."