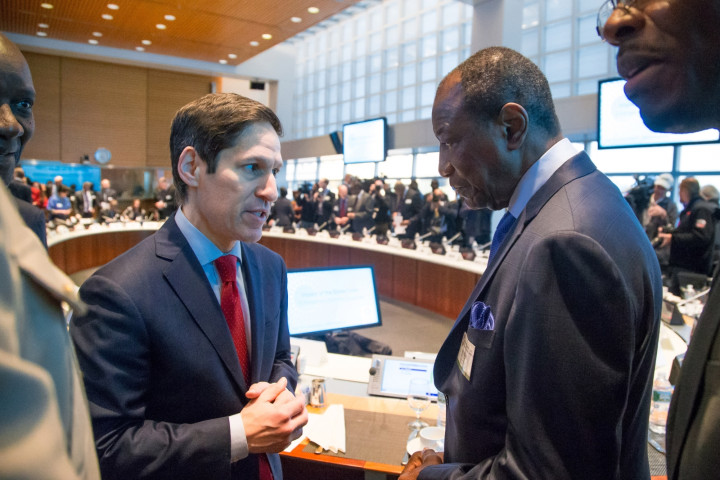 The director of the Centers for Disease Control has warned that unless action is taken, Ebola could become the world's next Aids.
"In the 30 years I've been working in public health, the only thing like this has been Aids," Dr Tom Frieden said at a World Bank and International Monetary Fund annual meeting in Washington, DC.
"And we have to work now so that this is not the world's next Aids."
Dr Bruce Hirsch, an infectious-disease specialist at North Shore University Hospital in Manhasset, New York, thinks otherwise. He told LiveScience: "I do not think that Ebola has the potential to be the world's next Aids."
Ebola is a quick killer, but this means the outbreak will eventually burn itself out, he said. "That's both its terror and also the advantage we have, in terms of public health measures to control the virus."
But the lessons it holds are the same, pointed out Hirsch, which is that the health of humans around the world is connected. "If anyone is deprived of appropriate health care ... everybody on the planet is going to pay the price for that."
The UN has also been constantly calling upon nations to contribute more to the fight against the outbreak.
Liberia and Sierra Leone continue to struggle given a crumbling healthcare system and missing staff.
Healthcare providers lack even the basic soap, hand sanitiser or bleach in many places. A recent CDC fact-finding mission in Liberia found that in four of the counties, before the epidemic there were six physicians but now only three remained; the others had fled from fear.
Meanwhile, US troops have set up two diagnostic centres but treatment units will take more time. The US had promised to deploy around 3,000 troops to help handle the situation. So far only 334 personnel have arrived in Liberia.
World Bank President Jim Kim was blunt when he lambasted the poor international response to the outbreak, saying: "We were tested by Ebola and we failed. We failed miserably in our response."
He warned that the crisis now affecting Spain and the US was going to get much worse.
Now that the virus has found its way to foreign shores, developed nations were being forced to take the risks of a global pandemic more seriously, Kim told The Guardian and sought backing for a new $20bn (£12bn) global health fund that would be able to react instantly to emergencies.
"We should have done so many things. Healthcare systems should have been built. There should have been monitoring when the first cases were reported. There should have been an organised response."