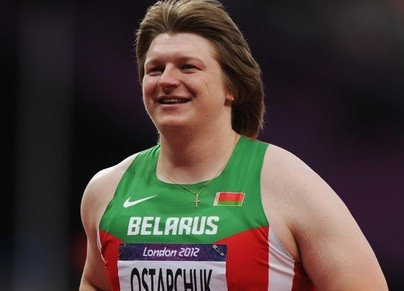 An airline landed in hot water by claiming a female Olympic cheat had male genitals.
Air New Zealand was deluged with complaints by social media users accusing it of \"transphobia\" for joking about the gender of Belarusian shotputter Nadzeya Ostapchuck.
She won gold at the London Olympic Games, only to be caught for anabolic steroids by drugs testers days later. Organisers stripped Ostapchuck of her gold medal and handed it to Kiwi athlete Valerie Adams.
Air New Zealand got in trouble with its crass \"Christmas cracker\" gag, meant to be a consolation prize for losing contestants in a \"Grabaseat\" competition run by the airline.
Users were asked: \"What large heavy ball was responsible for Valerie Adams\' gold medal?\"
The punchline was: \"Nadzeya Ostapchuck\'s left testicle.\"
Angry Twitter users demanded an immediate apology from the airline and accused it of transphobia (discrimination against people who do not easily fit traditional gender definitions).
Air New Zealand responded: \"Not everyone likes our xmas cracker jokes so tell us your tacky kiwi jokes & we\'ll add our favourites into the cracker.\"