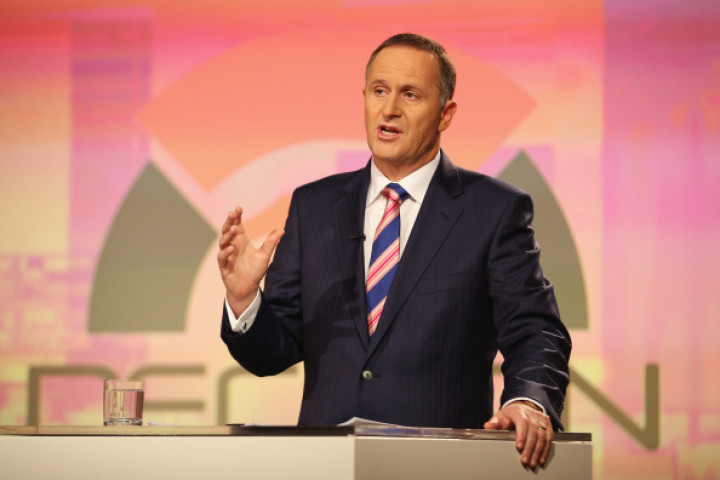 With just one day to go for the New Zealand vote, the Kiwi dollar is slightly off a seven-month low, helped by better-than-expected GDP data.
Opinion polls show that Prime Minister John Key's support has dropped to 48% while that for Labour leader David Cunliffe has increased to 26%, as New Zealand votes its 51st Parliament on Saturday.
However, the analysts' view is that the personal popularity of Key is undiminished as the campaign of Cunliffe has been a low-profile one. Cunliffe was seen as a failure in a debate with Key on tax policy.
Key's lead in the polls reflects voter satisfaction with his handling of the economy, analysts said.
"Certainly a lot of countries tend to look to New Zealand and how it manages an economy which is difficult to manage. It's heavily based around agriculture," ABC election analyst Antony Green said, according to an AFP report.
New Zealand Dollar and John Key
During Key's first tenure, the New Zealand dollar saw a sharp selloff from 0.7660 to 0.4890 against the greenback, which had rallied across the board at the outbreak of the global financial crisis.
The Kiwi dollar reversed the direction in March 2009 and posted an 80% rally to an August 2011 peak of 0.8844. The currency was down in the next few months but broadly maintained the strength and nearly retested the 2011 high in July this year.
The NZD had dropped off some 8.6% since then and hit a seven-month low as the Reserve Bank of New Zealand indicated a pause on the rate hiking cycle. The market is now waiting for the election result for more guidance on the economic performance of the country.