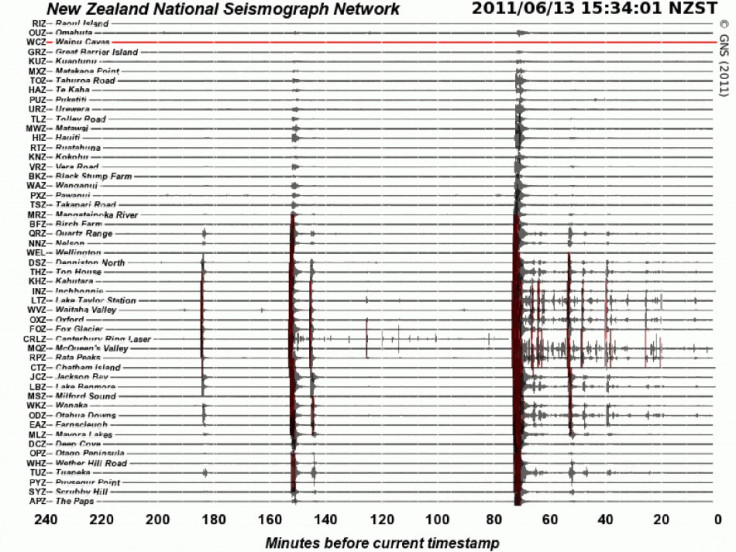 Significant aftershocks continued to rock the New Zealand city of Christchurch today, following two strong quakes that brought down new buildings and caused the death of one nursing home resident on Monday.
The latest violent tremor to hit the quake-prone city has been upgraded to match the power of the devastating February shake that killed 181 people and destroyed the city's downtown area.
The quake which hit at 2.20pm New Zealand time was 6.3 magnitude, not the 6.0 initially measured by New Zealand's GNS Science.
The aftershock that hit 80 minutes earlier has also been upgraded from 5.5 to 5.7-magnitude.
Widespread damage
The latest aftershocks left tens of thousands without electricity on Monday night as temperatures plunged to freezing. By Tuesday afternoon, around 7,000 households were still without power, according to The Associated Press.
"A very rough night in the city," Christchurch mayor Bob Parker told Radio New Zealand.
Over 40 people were injured, most of them minor, but the Canterbury District Health Board confirmed that the tremor caused the death of one elderly resident of a nursing home, further details were not available.
The aftershocks exacerbated the damage caused by February's quake as dozens more buildings in the city's CBD were damaged and one of the last buildings standing in downtown collapsed.
City under siege
Sizable aftershocks continued to shake Christchurch on Tuesday, said the New Zealand Herald.
An earthquake of magnitude 4.8 shook Canterbury in the afternoon, and there have been another nine earthquakes with a magnitude greater than 3.0 since 6am this morning.
On Tuesday, Parker told residents not to enter houses that have been condemned.
"We can avoid calamities for our people even if we can't our buildings," he said.