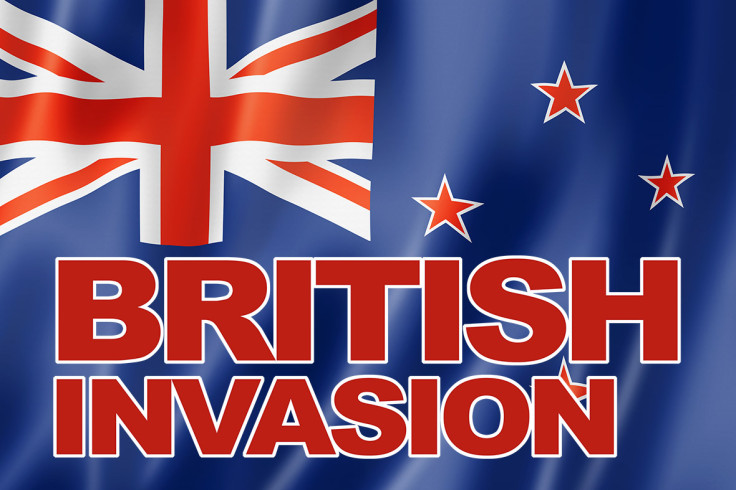 It is not just New Zealand's Lord of the Rings landscape which is attracting people from Britain – the Brexit vote has sparked a huge increase of interest among people wanting to migrate Down Under. The country's biggest newspaper, the New Zealand Herald, splashed with a headline "the British Invasion", reporting how in the seven weeks since the Brexit vote, there had been 10,659 registrations from the UK, compared with 4,599 over the same period last year.
Immigration New Zealand said on the day Britain voted to leave the European Union, the agency received 998 British registrations, a ten-fold increase from the day before.
If it is considered an invasion, there is space to spare in New Zealand. The area of the South Pacific country is 268,000 square kilometres, bigger than the United Kingdom's 240,000 square kilometres. But the Kiwi population is 4.7 million, compared with Britain's 64 million.
Massey University sociologist Professor Paul Spoonley told the Herald: "Brexit is the push factor and it confirmed the exclusive or narrow nationalism of the UK, of some at least," he said.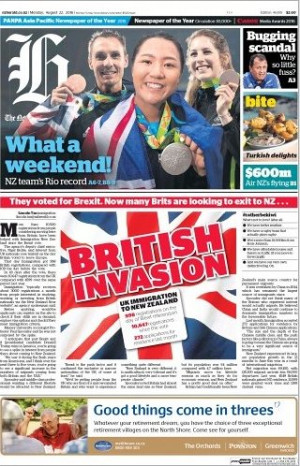 "I anticipate that post Brexit and if [Donald] Trump wins in America, you're going to see a spike in interest from people there about coming to New Zealand.
"New Zealand is very different, it is multicultural, very tolerant and it's got a good lifestyle and a more temperate climate. We'd be getting people from the UK who are tired of a narrow-minded Britain and who want to experience something quite different."
The Leave campaign made much of the points system for migrants that Australia uses, and its South Pacific neighbour does use a similar system.
To make the move to New Zealand, would-be applicants have to register on a government website to check if their skills are in demand and if they fulfil immigration criteria.
British expat John Morgan, who is a professor at the University of Auckland, told the Guardian: "New Zealand is really appealing for Brits because it's a similar size and culture.
"There is this pervading idea that New Zealand is some sort of relic of 1950s Britain, a place to escape, a place to go back in time. That is not true, but it is generally true that New Zealand does avoid the worst trappings of modern, consumerist culture. There is a rush hour, but it is just an hour."