The prime minister of New Zealand, John Key, has announced he will resign, calling it "the hardest decision I have ever made".
He told a press conference on Monday (5 December) that he had been considering his position all year and finally made the decision when he returned from a visit to New York.
The New Zealand Herald reported that he was stepping down at the request of his wife Bronagh.
Key led his National Party to three election victories, the most recent in September 2014 and had been in the post for eight years. There had been speculation over whether he will run for another term in 2017.
He told reporters there was no way he could have served out a full fourth term and he did not want to mislead the public.
"I've come too far to mislead the public. I'm just not going to do that," Radio New Zealand reported.
Key said: "There will be many people coming up with all sorts of reasons ... there's no conspiracy here ... it's just the right time ... I am going to die happy, and I hope that's a long time into the future."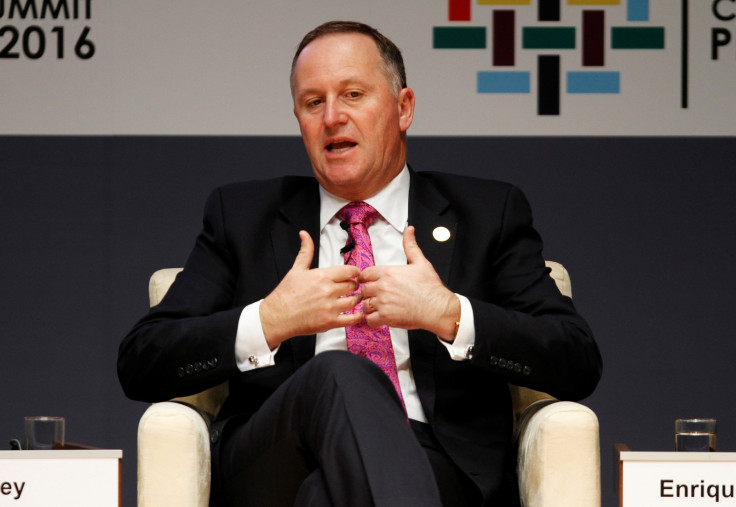 He said that he will remain MP for the Auckland electorate of Helensville before stepping down closer to the next election so as to avoid a by-election.
The National Party caucus will hold a special meeting on 12 December to select a new leader, after which Key will formally resign as prime minister. The country's Governor-General will then appoint the new prime minister, who is expected to be Bill English.