New Zealand PM John Key Warned Maui Dolphins Could be Extinct by 2030 [VIDEO]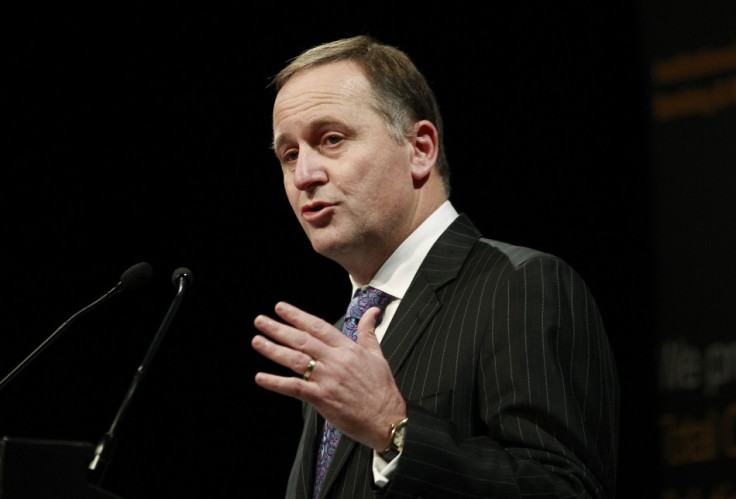 Maui dolphins could be extinct by 2030 if New Zealand authorities do not put measures in place to protect the species, scientists have said.
Helene Marsh, from the Society for Marine Mammalogy, wrote an open letter to New Zealand prime minister John Key, warning him of the imminent threat to Maui dolphins.
She said five dolphins are killed by fishing nets every year - this is nine percent of the total Maui dolphin population, which currently stands at just 55 dolphins over the age of one.
Marsh said gillnetting and trawling is still occurring in areas where Maui dolphins live: "Gillnets are used up to the boundary of the current protected area, and trawling continues inside and outside the protected area," she wrote.
"Entanglement mortality annually removes about nine percent of the estimated remaining population of 55 individuals (over one year of age), and greatly exceeds the level of human-caused mortality that this small population of dolphins can sustain.
"Scientific advice often involves a degree of uncertainty, but in a situation such as this one involving a critically endangered subspecies, delay to resolve uncertainty could have dire, irrevocable results."
In order to prevent the species going extinct, Marsh says that the government must extend the North Island protected area and ban gillnet and trawl fisheries in areas where dolphins are found.
Death warrant
"Any bycatch of Maui's dolphins is clearly unsustainable. You will appreciate the urgent need to act on that science and strengthen measures to protect these dolphins, which are endemic to North Island waters."
In response to the letter, Labour conservation spokeswoman Ruth Dyson said the Prime Minister must act on the warnings from scientists.
She said: "The scientific community and opposition political parties have been warning the government for over a year that inaction on the protection of our most vulnerable species is effectively a death warrant.
"The government's refusal to vote for additional protections at the International Union for Conservation of Nature conference in Korea last year did not go unnoticed.
"John Key needs to realise that this is not just an environmental outrage, it is also economic stupidity. If New Zealand continues to ignore international opinion on this issue, we risk an international fishing boycott in our waters.
"That could well put our fishing industry on the endangered list too. The prime minister needs to take action."
(Royal Wakefield/YouTube)
© Copyright IBTimes 2023. All rights reserved.