Alan Pardew says he's not concerned over Demba Ba's future with Newcastle, after the striker scored his third goal in two games to help his team overcome Norwich at St James' Park on Sunday.
Ba has been the subject of a great deal of speculation lately, with the Senegal international's agent claiming he is unhappy with receiving limited chances from Pardew on the pitch as the manager prefers Papiss Cisse up front.
But as Newcastle took to the pitch on Sunday, all the rumours surrounding the star were laid to rest, and Ba's goal in the 19th minute gave the side a much-needed three points as they look to push into the top four again.
And Pardew said that he wasn't interested in what the papers were reporting on his frontman, claiming that everything was fine over the weekend both during the game and around it.
"Demba led from start to finish - not just his goal, in the dressing room," he told the Journal. "Everything about him was top drawer.
"There's just been so much nonsense written about it. I spoke to his agent, who sent me an email saying he got mis-quoted and I actually believe him. I'm not usually one to believe agents that much, but I do believe him on this occasion.
"I also think that Demba's anger has been generated in the right way to improve for Newcastle United and there's no way Demba can play every game this season. He's going to miss some other games; so will Shola [Ameobi], so will Papiss.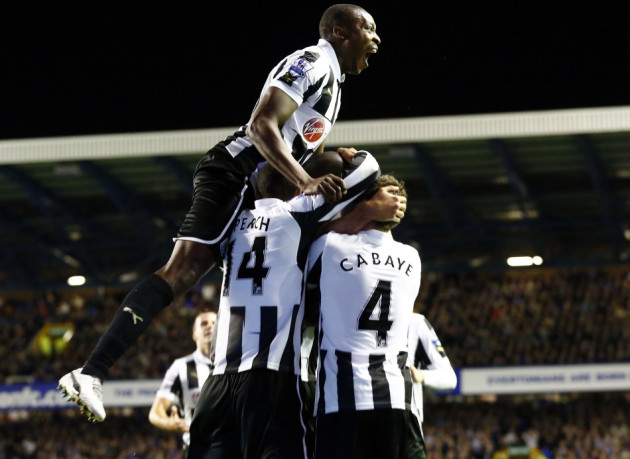 "The best thing we can do is try and play the best players we've got and get a win."
Demba Ba has been moved positions in his time at Newcastle, playing up front and also on the left as Cisse is given the chance to shine.
And though the 27 year old hasn't yet scored this season, Pardew is willing to stick by him in the hopes that he can create the form for his club he has recently displayed for his country.
"I don't know whether you saw it but he scored an unbelievable goal against Ivory Coast," Pardew told reporters. "He's one of those players who doesn't really carry baggage if I'm honest. I don't see an overriding problem there - I just know with Papiss one moment, one goal will get him back in the groove.
"Like all great players, you've got to stand by them. We stood by Hatem [Ben Arfa] when he wasn't at his best and look at him now.
"In a kind of forgettable game for most people - especially neutrals - there were four or five moments from Hatem today that you could put in a World Cup. They were really special and that is where he's at at the moment."