Shola Ameobi believes his brother Sammy has what it takes to be better than him for Newcastle, with the striker insisting his teammate understands just how hard it will be to crack into the senior team on a regular basis.
Shola moved through the youth system at the Toon to the senior side in 2000, and in the last 12 years and over 250 appearances he has become an integral part of the squad through their ups and downs.
As Sammy starts to follow in the footsteps of his big brother, clocking up nine appearances for Newcastle so far this season, Shola believes his brother can be even better throughout his time at St James' Park.
"My parents have mentioned it in the past, and I'm sure seeing both of us on the pitch at the same time will bring them tremendous pleasure," he told The Journal. "It's no different for me.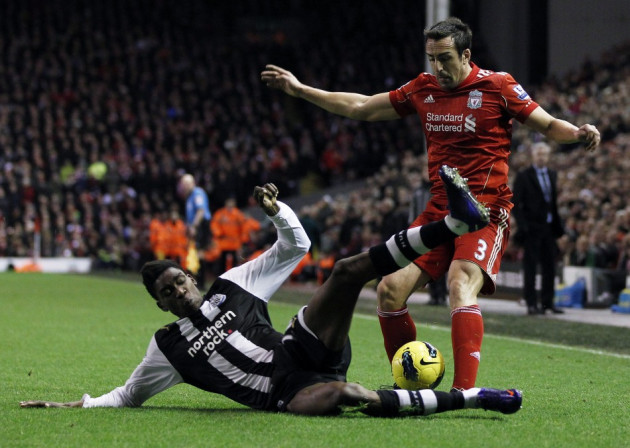 "We're much closer now than we used to be with being in and around the first-team together. There's nearly 11 years between us; when we were growing up, I think he was maybe a little bit intimidated by me, which is normal. He's trying to go through what I've been through.
"But we've got a great relationship now. I feel that as a big brother, I have to make sure he's on the right track all the time. I know my parents expect that of me, and it's something I'm conscious about doing. I'm sure he's well aware of how hard it's going to be, and what he has to put in to make it to the very top.
"But I want to see him surpass anything I've ever done in this game and I know he has the ability to do that. He can do that, without a shadow of a doubt."
Newcastle are currently 11th in the Premier League table with just one win from their last six matches. The club face West Brom this Sunday, and will be hoping to build on their Europa League win over Club Bruges during the week.