Newcastle Given Deadline For Decision Over Defender
Newcastle must work out the situation surrounding Fabricio Coloccini's future by next week, Argentinian club San Lorenzo claims, with the defender wanting to go back to his home country for personal reasons
Newcastle have been given until the end of the week to come to a decision over Fabricio Coloccini's future, with Argentinian club San Lorenzo saying they have a plan B in place as he continues talks with the north eastern club.
The Toon were dealt a huge blow when Coloccini admitted last week that he wanted to leave the side and return to his home town in Argentina for personal reasons, with the details surrounding his decision still unclear.
The 30 year old signed a long term deal with Newcastle last year, and is the squad's captain, but his decision to leave has resulted in crunch talks with the side over the last few days, San Lorenzo making their intentions to purchase Coloccini clear.
So far the Argentinian outfit are the only ones to make their interest in the star public, and San Lorenzo president Matias Lammens told TyC Sports that they are hoping he makes the move away from Newcastle before next week.
"We were always very clear and we said that it depends on the player," he said.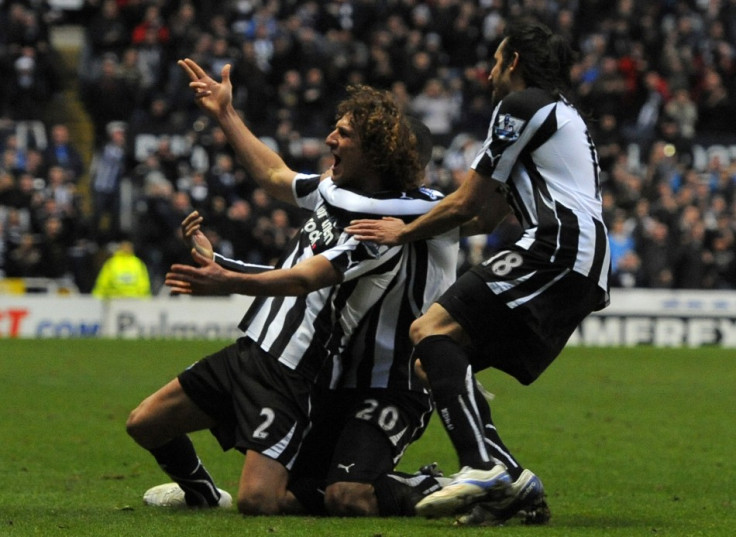 "We are going to offer him a good contract, he wants to come and I have hope that it can be done. We understand the people of Newcastle, it is hard to let a player like him leave.
"But Coloccini has to end his contract. We depend on the feelings of the player and on what he can negotiate in England. We can't buy his transfer in no way. He has been chosen as the best defender of the Premier League, he is an elite player.
"San Lorenzo can only point to Coloccini's feelings and not to his pocket. He has personal problems and wants to return to Argentina. We can only offer him a good contract."
Lammens also explained that the club are looking at other options if Newcastle refuse to let go of one of their best players, saying: "He [Coloccini] would be an emblem, we will wait until the end of this week - Sunday or Monday. But we do have a Plan B, and the preference of the coach is Mauro Cetto."
© Copyright IBTimes 2023. All rights reserved.