Newcastle have been boosted in their pursuit of Andy Carroll, after West Ham boss Sam Allardyce admitted he won't be signing the Liverpool striker on loan after negotiations fell through.
Carroll looks to be out of favour with incoming Reds manager Brendan Rodgers, and despite his recent good form for both club and country, he doesn't appear to fit in with the side's tactics this season which include new signing Fabio Borini and possibly Clint Dempsey.
With Newcastle chasing hard, and already having a bid turned down for Carroll, another option came from West Ham, but Allardyce insists that if there ever was a possibility of a deal, there isn't one now.
"I think that we're not in a situation where we can secure a deal with Andy or Liverpool at the moment," he told Sky Sports.
"We talked to them, we had some negotiation. But at the moment there is nothing progressing forward on Andy coming to West Ham.
"Andy is yet to make his mind up where his future lies and the negotiation with Liverpool hasn't been a situation where we've been able to agree.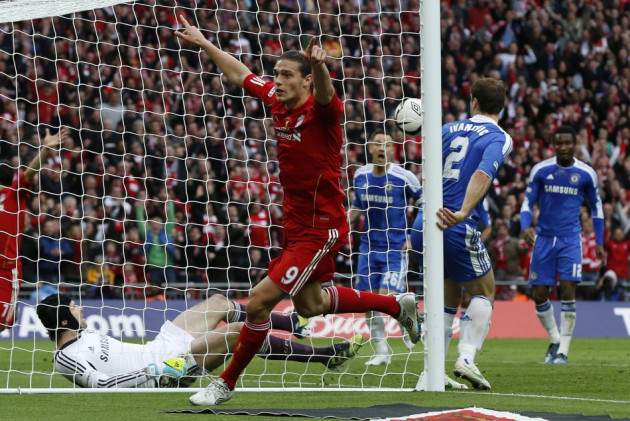 "We'll just leave it as it is and move on with other players, as we have been doing on a daily basis through the summer."
When Newcastle let go of Carroll, shock permeated through St James' Park. The club had been so intent on keeping their star man, who came through the Toon's youth ranks, but £35 million was an amount that was too good for owner Mike Ashley to turn down.
And should Carroll make a return to the north east, for the £20 million that Liverpool are reportedly demanding for the star, it would certainly be a brilliant piece of business by Newcastle to have lost a player temporarily and gained £15 million in the process.
Meanwhile, Dimitar Berbatov is also on the market, but Allardyce insisted that he hasn't had any contact with Manchester United over the striker at this stage.
"That's pure speculation in the media," he said. "I haven't had any contact with Sir Alex.
"There was a statement from Dimitar saying he's available for £5million. Everybody knows we're looking for a striker so they say we're in for him, but I've not had any conversations with Sir Alex."