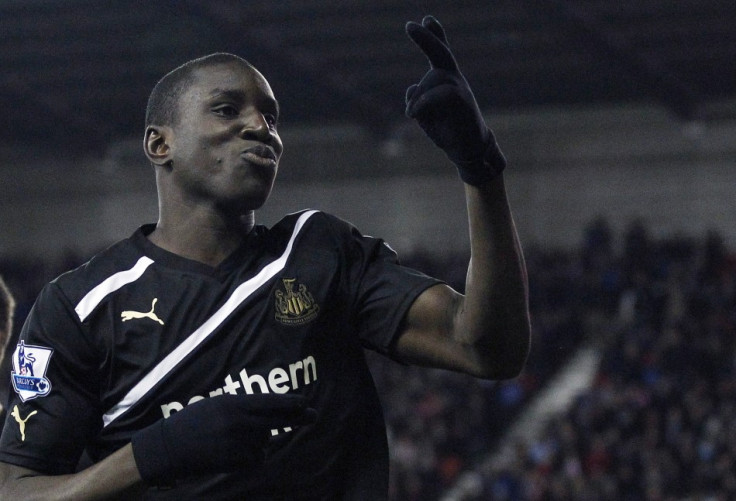 Newcastle United's heroics last season (they finished a hugely impressive fifth in the league and will participate in the 2012/13 UEFA Europa League play-off round) were built around a core of strong performances from the likes of French midfielders Yohan Cabaye and Hatem Ben Arfa and Senegalese strikers Demba Ba and Papiss Demba Cisse. The exception form of both forwards - Ba scored 16 goals last season, while Cisse netted 13 times in 14 appearances - has alerted several high-profile clubs in England and on the continent, with Manchester United, Manchester City, Tottenham and Real Madrid all being linked to one or other.
These reports have also speculated that Demba Ba, who at one time was reportedly unhappy at the Sports Direct Arena, could look to force his way out of the club and given his contract supposedly has a low release clause of £7mn, there was considerable speculation a move might materialise. An earlier IBTimes UK report added that Brendan Rodgers' Liverpool were also in the hunt.
The transfer speculations, however, are clearly unsettling the club's other players, with a report in The Sun quoting Cabaye as urging his club to do everything they can to retain Demba Ba.
"Demba scored many goals for us so it's going to be important to keep him - and keep all the big players. I hope the board are going to do the right things to keep them. I don't know if we can go higher than last season, but we have to keep doing the right thing," the French midfielder was quoted as saying.
Cabaye's urgings aside, Newcastle have been linked with a move for Eredivise side FC Twente's Luuk de Jong, although whether this is as a potential replacement for Demba Ba's transfer away or simply to add to their attacking options is unclear. The Premier League have seen bids of £8mn and £10mn bid rejected and a report in The Sun now suggests Newcastle manager Alan Pardew has been quoted a £16mn price tag for the 21 year old Dutchman.
"For £12m, De Jong will not leave. But £16m would be an incredible amount," FC Twente chairman, Joop Munsterman, was quoted as saying.
Meanwhile, earlier this week the Tyneside club confirmed the sale of striker Leon Best to relegated Blackburn Rovers and now the Republic of Ireland international (who scored 10 times in 31 appearances for the club) has spoken out about his time at Newcastle, claiming he felt Pardew never trusted him.
"I loved my time at Newcastle but there was also a lot of disappointment there. Last season I got a lot of assists alongside Demba Ba and got a few goals myself. No matter what you do, you still find yourself sitting on the bench. I love playing games and when you are sat on the bench it's not nice. I've never had a good run. Either injuries have hit, other strikers have come in or the boss hasn't given me a chance," the striker was quoted as saying.