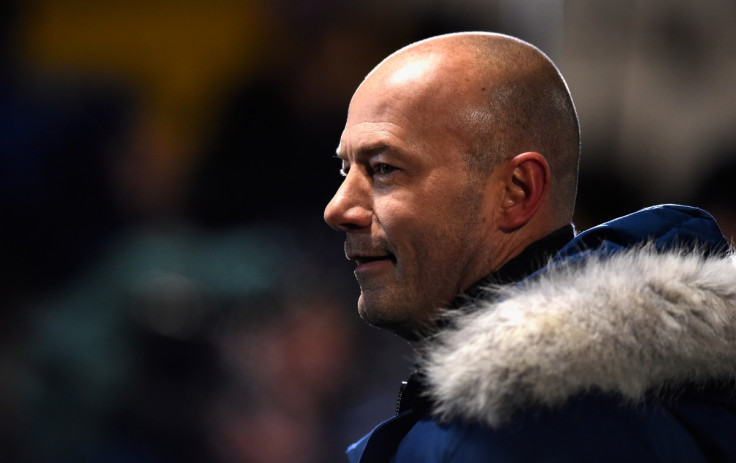 Newcastle United legend Alan Shearer has accused the club's current squad of not caring about the club. The 45-year-old pundit has lambasted the relegation-threatened group following their 3-1 defeat against Bournemouth at St James' Park over the weekend.
Shearer says there is an air of negativity that currently surrounds the club and he fears for their Premier League future. "The most shameful slur anyone can possibly aim at a professional player is that they simply don't care about their club. But today that can be aimed at 90% of Newcastle's players," he told The Sun.
"Their pathetic performance against Bournemouth proved it once and for all. Was I surprised by it? I shouldn't have been after the dross that has been served up by the team this season. But still I expected so much more in a must-win game."
The Newcastle icon also disputed claims that the current squad are firmly behind manager Steve McClaren. "We keep hearing statements of intent from the club, shame we never get one on the pitch," he said. "Most recently on Saturday the players issued one as to how they were behind their manager.
"Well if that was playing for their manager, goodness knows what will happen when they down tools. Quite simply they are not playing for McClaren or the Newcastle fans.
"Steve was very lucky to get this job after overseeing Derby's implosion last season. For some time now he has looked powerless to stop a slide into the Championship. Because that is where I am convinced my club is heading now."
Shearer also admitted he fears the club may slip out of the Premier and the Championship in back-to-back seasons. "They could go right through the Championship as well, because there are barely any characters in this side who would fight to get the club back up. They simply do not care," the Newcastle icon added.
"They have betrayed a club, a city, a community, with their lacklustre and totally heartless performances. They may even be responsible for losing a generation of fans."