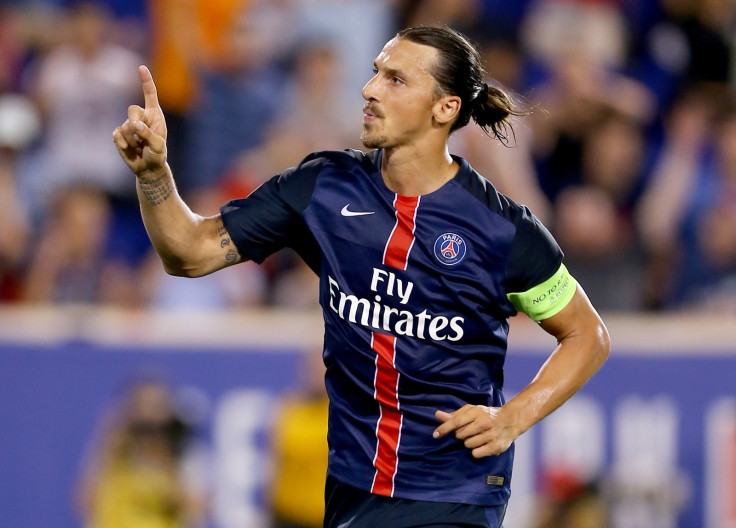 Martin Keown would be "fascinated" to see Zlatan Ibrahimovic sign for Newcastle United. The 49-year-old pundit does not see Ibrahimovic signing for one of the Premier League's more successful sides when his contract expires at Paris Saint-Germain this summer.
However, Keown would be eager to sees how the record-breaking striker fares at St James' Park next season. He said, too, that with the Premier League's new TV deal set to kick in to action next season, Newcastle would be able to afford Ibrahimovic's eye-watering wages.
"Of course Zlatan's wages and profile means he'd most likely head to one of the big clubs, but I'd be fascinated if he went somewhere like Newcastle," the former Arsenal star told the Daily Mail. "It's unlikely, I know, but imagine him being a new No 9 up there! His wages might be extortionate but there will be a lot of money swirling around in the Premier League next season.
"We'd love to see him here but I just hope we see him at his best. He's been used to playing for and alongside the best all his career so if the big boys don't want him, it will be interesting to see how much of a football man he is."
Keown claimed Ibrahimovic's outspoken nature would discourage the likes of Arsenal and Manchester City from pursuing his signature.
"I don't know whether Arsene Wenger would gamble on him – Zlatan had a chance years ago at Arsenal but turned it down – and given the wages and his age, it doesn't feel like an Arsenal deal," the former Arsenal star explained. "I'm not sure Chelsea would take him either – imagine the clash between him and Diego Costa! I just don't think you could play those two together.
"I doubt very much Pep Guardiola would take him at Man City given their fall-out at Barcelona and I don't think United would take the punt either because they need a long-term option up front."