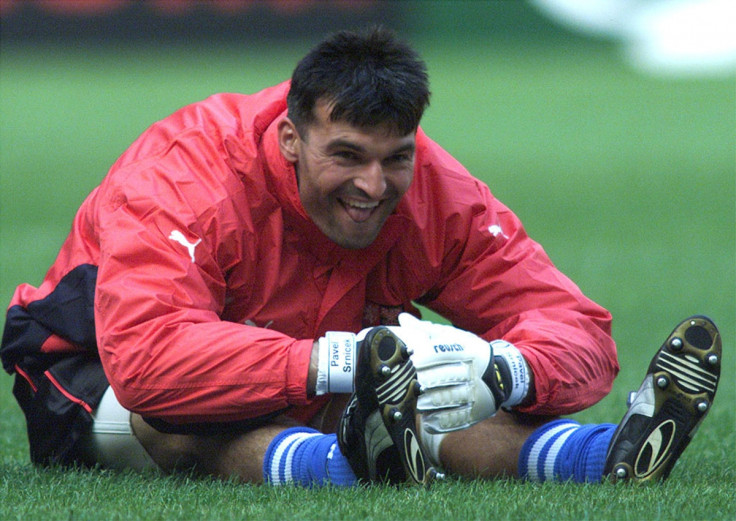 Footballer Pavel Srnicek suffered a cardiac arrest and stopped breathing for 20 minutes before he was revived. He collapsed while jogging in Ostrava on Sunday 20 December and is now in the Ostrava-Poruba hospital, where he is in critical condition and "fighting for his life", according to reports from the Czech Republic.
His agent Steve Wraith said: "Unfortunately the news we've been given by both his close family - his brother - and a good friend is that apparently he was not breathing for 20 minutes before they managed to resuscitate him.
"It was critical last night. Today, again, it's not looking great. He is stable but still critical and we're all hoping things will improve but it's early days at the moment," he told Sky Sports News.
The 47-year-old played 150 times for Newcastle between 1991 and 1998. He also had spells with Sheffield Wednesday, Portsmouth and West Ham.
There were many tweets of support and concern from his former clubs. Srnicek retired in 2007 and now coaches Sparta Prague.
Newcastle United tweeted: "Our best wishes go to @PavelSrnicekUK, who has been taken to hospital today. Get well soon, Pav. #NUFC."
Srnicek made 49 appearances for his country and was in Tyneside in December to promote his autobiography. The news came as a shock to those who knew him as he was believed to be in excellent health. "Obviously I'm gutted," Wraith said. "He's one of the fittest blokes I know of his age. It's been a complete bolt from the blue."
Last week, Srnicek said his life's ambition was to return to Newcastle United at some point, according to the Newcastle Chronicle.